Narelle Autio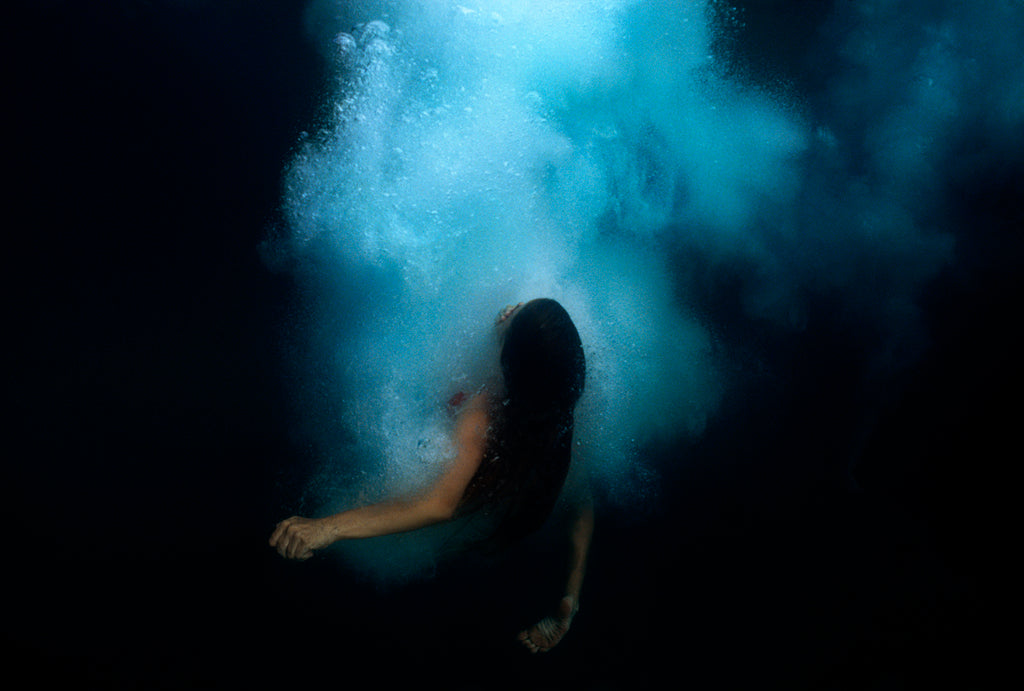 Hugo Michell Gallery invites you to our first exhibition opening of 2021! Featuring Narelle Autio's 'Place In Between: The Changelings' and 'Neon' with work by Kate Just, Jamie O'Connell and Min Wong.
*Please note*
If you wish to join us for the opening of these exhibitions, RSVP to mail@hugomichellgallery.com is essential.
The call of the ocean has long been a focus of Narelle Autio's work. Spending her childhood growing up in sun-soaked Australia she has had a lifetime relationship with the beach and is fascinated by the need for many of us to return to water. A primeval need connecting us to our ancient ancestors, pulling us back to where we came. The images dive into our collective memories and speak too many of their own personal experiences.
Cinematic in nature and using the play of light and colour familiar to all her work, she captures the complex relationship and drama of our love for the sea and our willingness to risk our lives to enjoy it. – Stanley Barker Books (Place In Between)
—
'Neon' featuring works by Kate Just, Jamie O'Connell and Min Wong.
Please join us in celebrating the launch of these two exhibitions!
Exhibition Opening Thursday 4 February 6-8pm
Exhibition runs from: 4 February – 5 March
Hugo Michell Gallery acknowledges the Kaurna people as the traditional custodians of the Adelaide region, and that their cultural and heritage beliefs are still as important to the living Kaurna people today.
Pictured: Narelle Autio, Changeling II, from 'Place in Between: The Changelings', 2020, pigment print, 162 x 110 cm
Pictured: Kate Just, Not Okay, 2018, neon sign, 20 x 70 cm, edition of 4