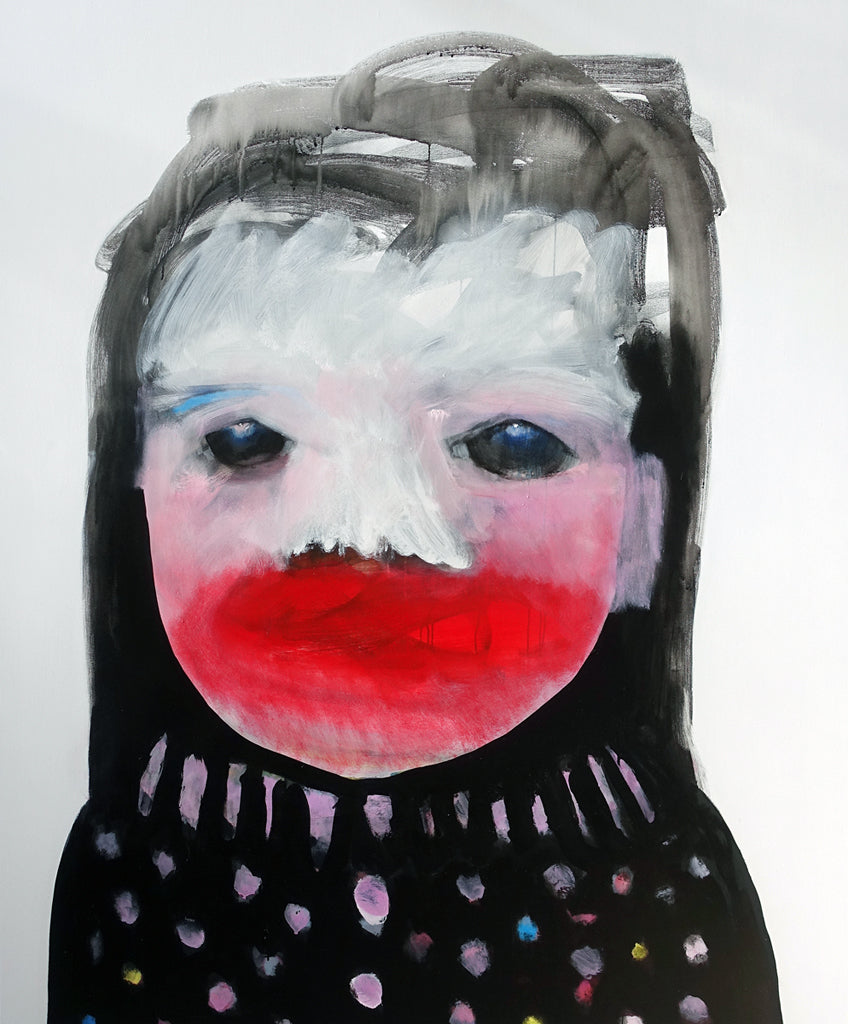 Hugo Michell Gallery invites you to the opening of Sally Bourke's 'The Quick Brown Fox' and Narelle Autio's 'around a golden sun'.
Sally Bourke is a Newcastle-based artist with a firm footing in painting. An obsessive maker, Bourke has a rigorous approach to her day-to-day studio practice. These habitual processes are evident in her paintings, which often depict an image archive reconciling experiences from the past. Though abstract, Bourke's paintings are curiously recognisable, a celebration of personal encounter and memory.
Of 'The Quick Brown Fox', Bourke states: "Travelling in remote areas as a child taught me to look carefully. The places I went felt isolating and, at times, dangerous. I used to tag along on hunting trips with my dad in order to be closer to him. Experiences in the Australian bush had a profound effect on my visual language and mark-making. The landscape in Western NSW is brutal and beautiful, soaked in deep human cultures that are precariously perched on top, at times not understanding the depth of what they are in.
I wanted to be in my dad's company, but I knew the deal: It meant being captive to the environment, while simultaneously up against death. It's one of the places that keeps drawing me back, to blind faith, and the human condition – the dark bargain of intimacy.
The portraits are different versions of the same protagonist. The huntress and her counterparts, a domestic interior, a room of one's own."
—
Narelle Autio's vibrant and award-winning images of Australian outback and coastal life have won her impressive national and international acclaim and captured the hearts and imaginations of viewers. One beauty of Autio's work is its ability to speak to so many people about their own experience of being coastal dwellers. Another is the play of colour and light in the photographs, giving them a magic and painterly quality that transcends the usual depictions of the beach. Autio's images give back to the coastline the complexity, drama, and beauty that are eroded by postcards and clichés.
"I love those hot, windless summer evenings. There is a quiet stillness to the world that seems magnified by the mirrored surface of the sea. The last fingers of sun loiter over the beach, reaching out hanging on to the day.
Warmed by the inferno that was the day, the water is busy. A melting pot of humanity. Families and dog walkers, sun worshippers, teenagers and lovers come to sit and play in this big beautiful pond of water that hugs Adelaide's coast. The ocean is calm and embracing, restoring us but perhaps it is an illusion. Maybe the magic hour is hiding a truth.
There is an old story I've heard, a myth probably… a frog in a pot of cold water. If you turn the temperature up slowly it won't feel it. The frog will not try and save itself. Sitting quietly, comfortably. Slowly boiling itself to death. The change in temperature so gradual it won't realise till it is too late."
Please join us in celebrating the launch of these two incredible exhibitions!
Hugo Michell Gallery acknowledges the Kaurna people as the traditional custodians of the Adelaide region, and that their cultural and heritage beliefs are still as important to the living Kaurna people today.