Fiona McMonagle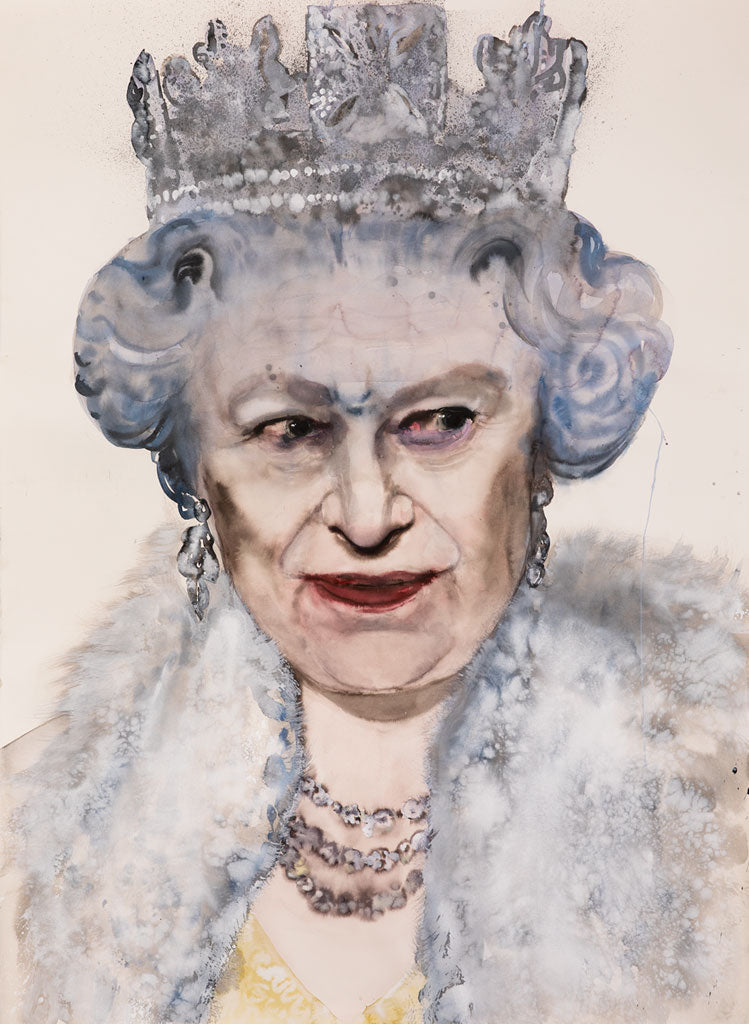 Hugo Michell Gallery invites you to the opening of Fiona McMonagle's 'Titled' and Jahnne Pasco-White's 'becoming-with (reconfigured)'.
Fiona McMonagle's recent body of work 'Titled' speaks to the complexity and conflict via the portrayal of women in pop culture. The paintings in this series challenge us to question how we feel about powerful independent women, as well as exploring the way in which these portrayals may be viewed as either strengthening or marginalising.
The portraits in 'Titled' are of women who are variously considered Queens and Princesses – Crowned by the people. Traditional views of Queens and Princesses evoke images of greatness, divinity, fame and power. Images of Divas in particular are often idealised, figures of perfection, of almost divine beauty and radiance.
In 'Titled', McMonagle provokes the limitations and potential oppression of female empowerment by examining the compelling legacies and narratives of such popular icons across both the 20th and 21st centuries. Through these portrayals of pop icons who are: fragile and powerful; feminine and strong and independent, 'Titled' questions the role(s) of the empowered female. What sacrifices have these women made for their celebrity and what accolades have they been afforded? Finally, 'Titled' is a celebration of women – their struggles, complexities and their strengths.
—
Jahnne Pasco-White's expanded painting practice considers the intersections between materiality and temporality. Her work is characterised by the labouring of delicate supports. Specifically, she is interested in the layers of authorship that are variously evidenced and concealed by the artist's mark-making, as well as their continual processes of decay and renewal.
'becoming-with (reconfigured)' draws upon works made whilst a studio artist at Gertrude Contemporary in Melbourne, and later shown at Gertrude Glasshouse in November 2019.
For the artist, to think and act ecologically implies an interconnectedness, in one form or another. Donna Haraway maps the implications of such interconnectedness as 'becoming-with', such that human-nature separation is refashioned as a myriad of bodily connections. Timothy Morton prefers 'the mesh'. More concretely, the late Deborah Bird Rose emphasised instead 'embodied knots of multispecies time', which usefully gets us closer to ecological processes of decay and renewal.
Jahnne Pasco-White is represented by STATION Gallery. 'becoming-with (reconfigured)' has been generously supported by the Marten Bequest and the Australia Council for the Arts.
Exhibition Opening Thursday 25 June 6-8pm
Exhibition runs from: 25 June – 25 July
*Please note if you wish to join us for the opening of these exhibitions, RSVP is essential.*
Hugo Michell Gallery acknowledges the Kaurna people as the traditional custodians of the Adelaide region, and that their cultural and heritage beliefs are still as important to the living Kaurna people today.