Painting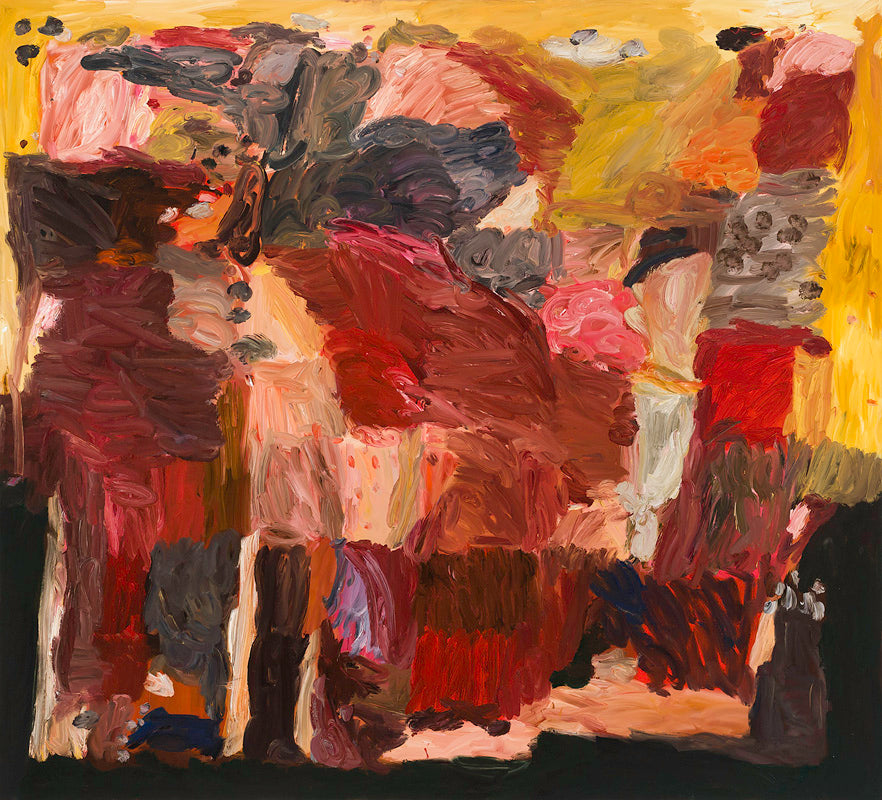 Hugo Michell Gallery invites you to the opening of Georgia Spain's 'No one tells you how to weather a storm' and Kate Kurucz's 'Eventual Horizon' on Wednesday 30th August 6-8pm.
_____
Georgia Spain
No one tells you how to weather a storm
This exhibition has been drawn together by an attempt to capture and convey various emotional states, continuing Spain's exploration and expansion of paint as the medium of choice. Spain shares: "I've been looking at a lot of abstract painting and while I still see a lot of figuration in this work, I think the ideas have become broader and looser," she says. "I'm thinking through ideas around abundance, bodies, excess, ruptures, erasure, togetherness, proximity, and action. Plus birth, life and death, of course!"


Pictured: Georgia Spain, Chorus Of The Whole Heart, 2023, Oil on linen, 198 x 304 cm
_____
Kate Kurucz
Eventual Horizon
In this body of work for 'Eventual Horizon', Kurucz explores the potential power of mystery and the sublime, drawing upon the innate human desire to unravel the great puzzles and mysteries of the world.
'Eventual Horizon' is presented as part of the South Australia Living Artist Festival (SALA), and Kurucz a finalist in the 2023 Inspiring SA Science in Art Award for work in this exhibition. She is also a finalist in The Advertiser Contemporary Art Award and UnitCare Moving Image Award.


Pictured: Kate Kurucz, 
Party Line, 2023, oil on copper, 
45 x 90 cm
_____
Hugo Michell Gallery are proud to partner with Bird in Hand Winery for this opening event. Please join us in celebrating the launch of these two exhibitions!
Hugo Michell Gallery acknowledges the Kaurna people as the traditional custodians of the Adelaide region, and that their cultural and heritage beliefs are still as important to the living Kaurna people today.