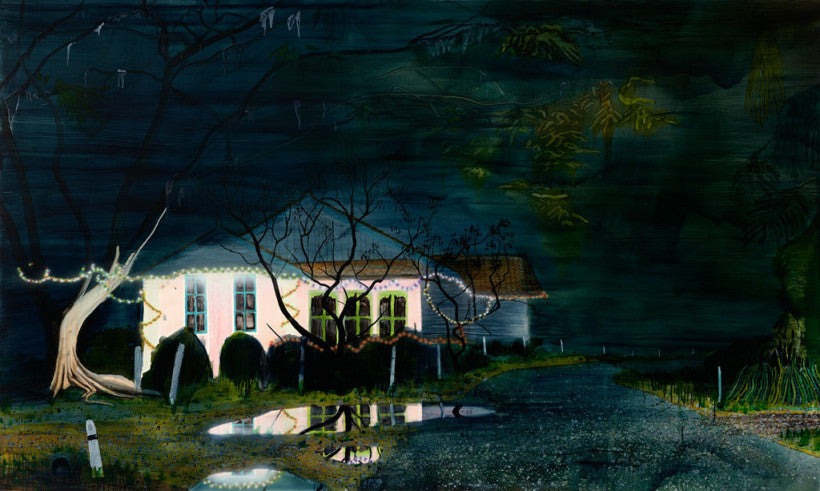 We are so excited to announce that William Mackinnon has joined Hugo Michell Gallery as a represented artist! 

William's landscape paintings sit at the intersection between reality and imagination and convey a powerful sense of place and mood. William showed his latest body of work 'Crossroads' at Hugo Michell Gallery from 12 February to 21 March, hot off his sell-out show at Melbourne Art Fair 2014. In 2014 he was also a finalist in the Basil Sellers Prize and shortlisted for the Alice Prize. Born in Melbourne in 1978, he had his first show at the age of 19. He has exhibited widely nationally, and internationally in London, Washington DC, Hong Kong, Shanghai and Beijing. His work is held in the collections of Ian Potter Museum, Melbourne University, State Library of Victoria, Artbank, Griffith University, Holmsesglenn, Macquarie Bank Collections, RACV and Stonnington Council Collections, as well as various private collections in Australia and overseas.

We are thrilled to add this talented young artist to our great group of artists!