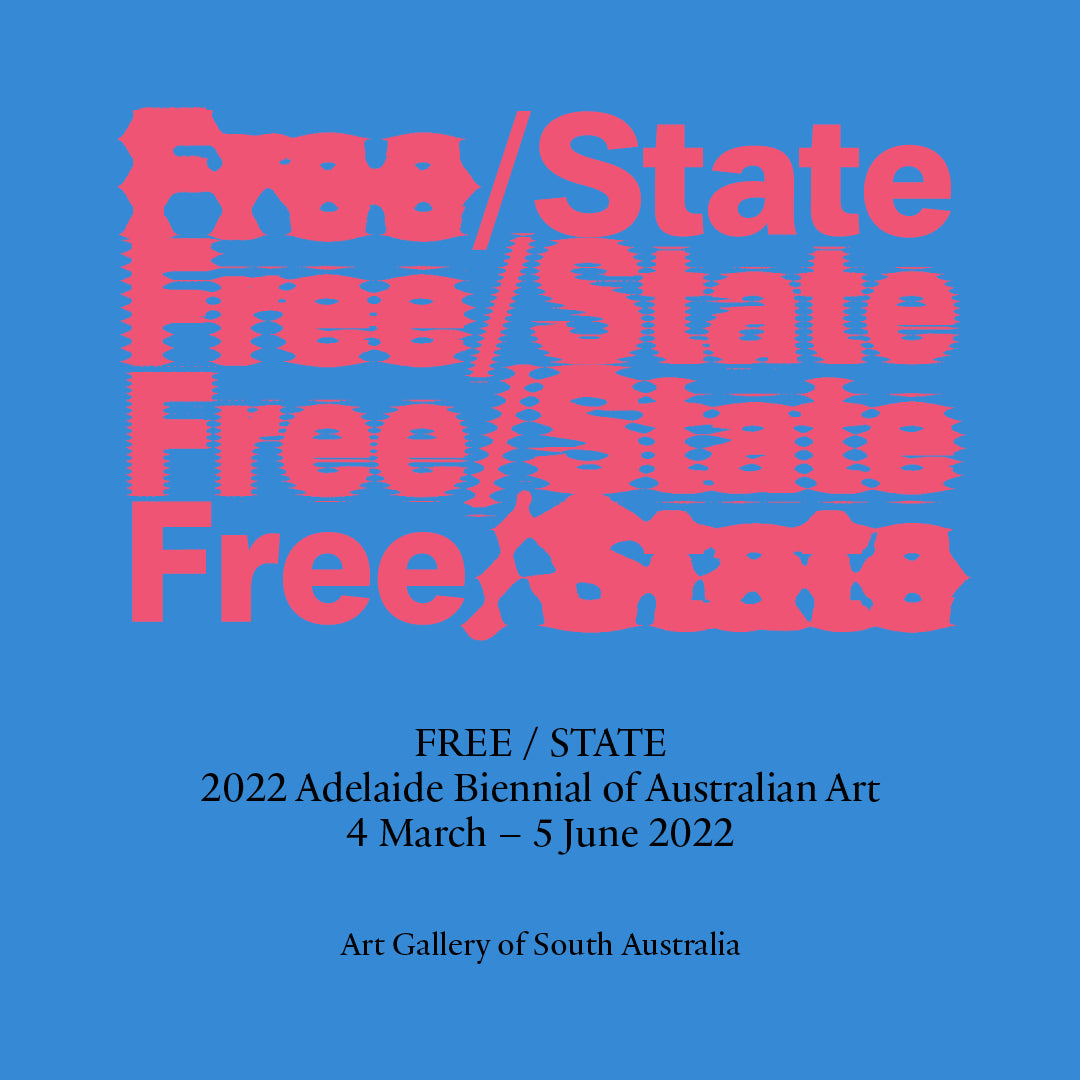 We are excited to share that Sera Waters is currently exhibiting in the 2022 Adelaide Biennial of Australian Art: Free/State at the Art Gallery of South Australia, curated by Sebastian Goldspink.
"Free/State assembles a group of artists who are fearless; the provocateurs, vanguards and outsiders – challenging histories and art forms, and in the process, offering reflections on an era of multi-faceted global upheaval. The exhibition explores ideas of transcending states, from the spiritual and artistic to the psychological, and embraces notions of freedom in expression, creation and collaboration."
Adelaide Biennial of Australian Art: Free/State
4 March – 5 June 2022
_____
Sera Waters is an Adelaide based artist, arts writer and academic. Since being awarded a Ruth Tuck Scholarship in 2006 to study hand embroidery at the Royal School of Needlework (UK), Waters' art practice has been characterised by a darkly stitched meticulousness. Her embroideries and hand-crafted sculptures dwell within the gaps of Australian histories to examine settler-colonial home-making patterns and practices, especially her own genealogical ghostscapes. More recently Waters has been exploring how textile traditions can help navigate a future affected by climate change.
Waters is currently undertaking research and developing her 'Future Traditions' project, enabled by being awarded the 2020 Guildhouse Fellowship (with Art Gallery of South Australia, supported by the James & Diana Ramsay Foundation). Her solo exhibition, Domestic Arts, is currently touring South Australian regional galleries with Country Arts SA presented in partnership with ACE Open. This exhibition was developed from being the 2017 recipient of the inaugural ACE Open South Australian artist commission. Other major exhibitions include Dark Portals, at the Lawrence Wilson Art Gallery, University of Western Australia (2013), Sappers and Shrapnel at Art Gallery of South Australia (2016) and Going Round in Squares at Ararat Gallery TAMA (2019).
Her works are held by the Cruthers collection of Women's art, Ararat Regional Gallery, the Art Gallery of South Australia and private collections nationwide. Waters is a studio member of Central Studios, lecturer at Adelaide Central School of Art, and is represented by Hugo Michell Gallery.