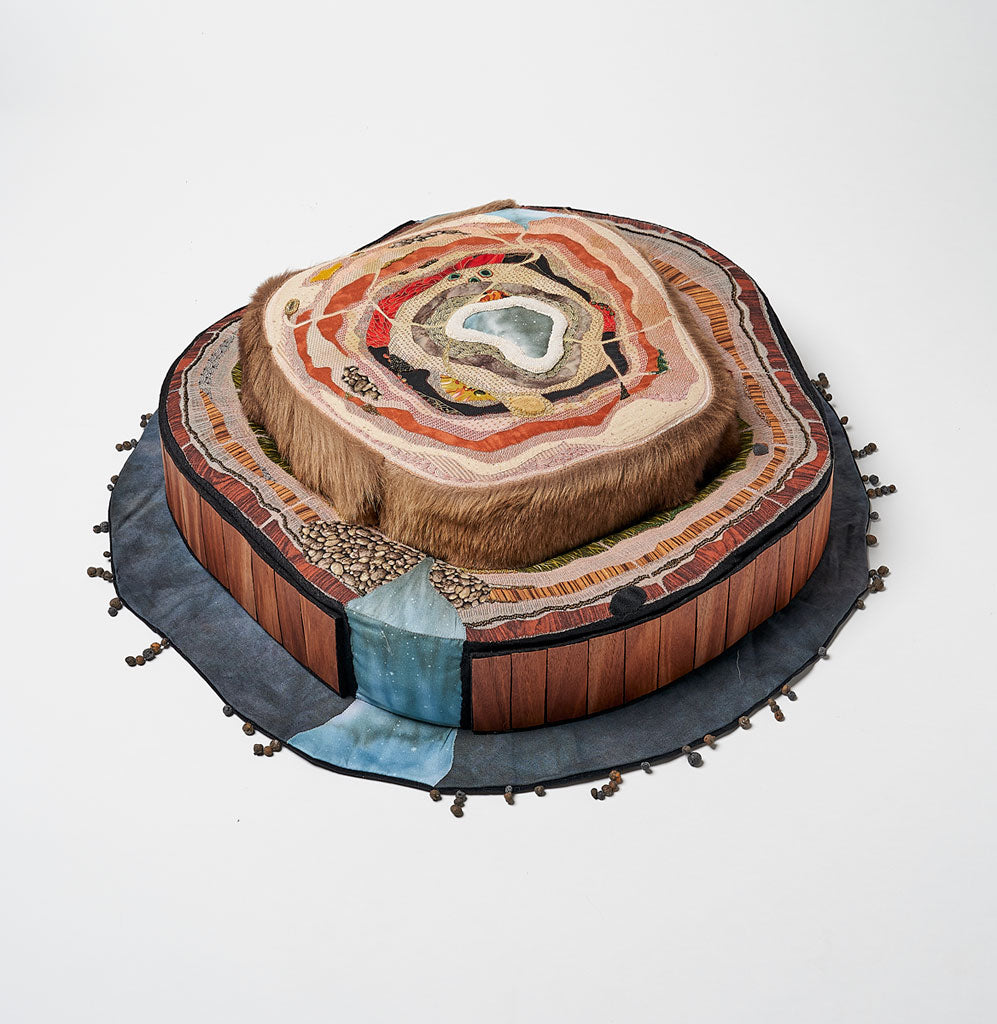 Sera Waters' Going Round in Squares is now showing at Ararat Gallery TAMA.
The artworks of Going Round in Squares explore ideas around the grids and boundary lines which have governed life in Australia since colonisation. Roads, fence lines, walls, furniture, and even social boundaries reinforce ways of being I have come to call a 'geometric discipline'. Textile practice especially, performed atop the gridded warp and weft of fabric, is a form of discipline that has historically shaped women's lives, their education, and opportunities. As women have traditionally been the makers of homes, my artworks re-work textile traditions to explore the disciplining roles of neatness, order, pattern, binding, and containment, all ideas associated with the domestic.
Each artwork of this exhibition carries a narrative grown from evidence left behind by my ancestors who settled (invaded) and made their many homes in South Australia and Victoria from 1838 onwards. They left behind their particular geometric legacies and altered regions irrevocably in the form of clearing land and the importation of non-native species. Undoubtedly their making of homes un-homed others.
…
By re-working domestic materials and traditions, I mine them for knowledge and to break out of restrictive habits, and re-direct these traditions into new trajectories which recognise our ongoing colonising modes in order to shift them for future generations.
Exhibition runs until June 30.