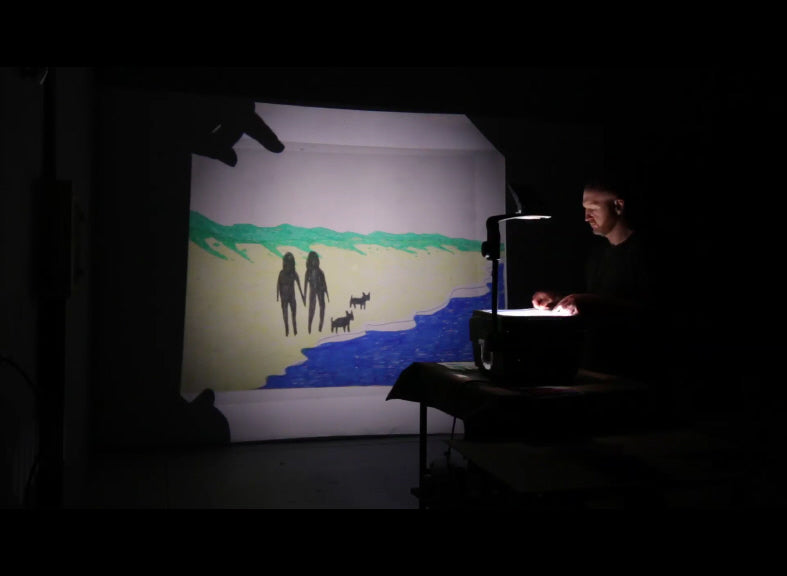 Richard Lewer is now exhibiting at Auckland Art Gallery, Toi o Tāmaki.
Richard Lewer's art frequently explores how specific locations become repositories or emotional signposts of shared events. In his New Zealand Disasters sequence of paintings, Lewer re-works the panoramic format of landscape paintings to envisage unforgettable traces left within New Zealand's landscape and traumatic events in its history.  In doing so, Lewer explores how our relationships and responses to specific places become shaped by the 'imaginative geographies' formed by life-changing and unexpected occurrences.
Read from left to right the seven panels chronologically chart a series of New Zealand disasters: the Napier earthquake (1931); the Tangiwai train derailing (1953); the sinking of the Wahine (1968); the Air New Zealand Flight 901 crash at Mt Erebus (1979), the Christchurch earthquake; and the Whakaari/White Island volcanic eruption (2019).
Painted as a series of fragments, the sequence relies upon, and is activated by, the subjective and personal responses which local audiences bring to the artwork's revisioning and remembering of place and event.
The suburban love story of Herbert Erickson, a Perth-based pensioner, who survived a suicide pact with his wife only to die soon after by drowning himself, prompted Richard Lewer to draw, colour and narrate this animation which addresses a real-life tragedy. Tender and troubling, the video raises issues about love and euthanasia. The title quotes Erikson, who told reporters outside court: 'I want to be with my partner really, but I'm still here, worst luck.'
Using an overhead projector to create the visuals, Lewer narrates the senior citizen's tragic story which gives the video animation a tender and personal reality. Reflecting on the work, he commented: 'Tragic everyday storytelling is something that I have always gravitated towards.'
Exhibition runs: 29 July to 13 Sep 2020
Full details here.