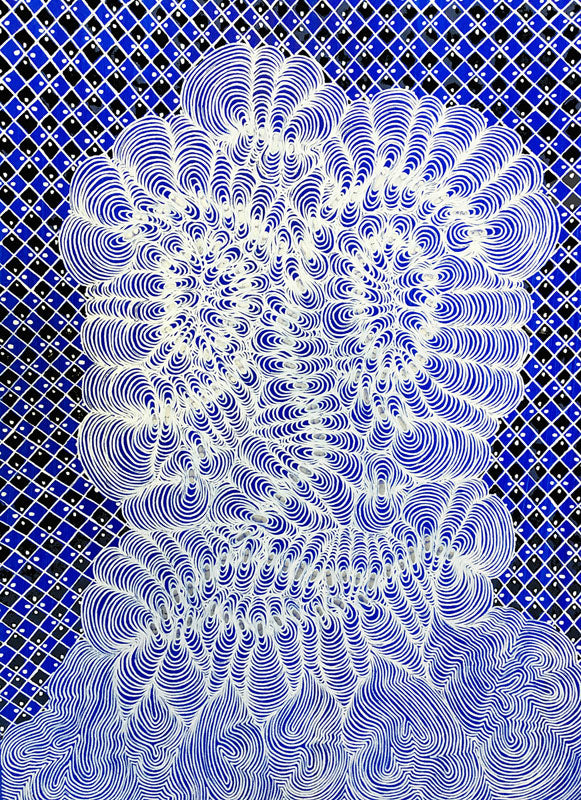 Hugo Michell Gallery invites you to the opening of Lucas Grogan's 'Late Last Night' and Paul Sloan's 'Animal Kingdom'.
Of 'Late Last Night', Lucas Grogan states:
"It all feels like a bad dream.
I began making this exhibition towards the end of 2019. And I didn't want to make a body of work about the descending dark age of nationalism, the nightmare of environmental destruction and an ever expanding pandemic. But I kind of did.
Liars, thieves and scumbags globally rose to power. They operate from the same play book of instilling fear, manipulating information and performing to their crowd.
Morrison played a ukulele whilst Australia burnt. The scale of the bushfires were unbelievable – day turned to night and endless scenes of destruction rolled out across our screens. Our studio was turned into a wildlife resource depot with mountains of medical supplies arriving that took up every nook and cranny.
A virus swamped us and will permanently change our way of life. An overnight forced hibernation suddenly became our new norm.
But out of all this I've seen people actively reach out to each other; supporting and reconnecting with friends, neighbours and strangers alike. Old modes of cultural and economic connection have rapidly evolved. Social and environmental revolutions are at a tipping point. Though we're still in the thick of it- I wanted to offer some sort of reprieve. I'm optimistic a new enlightened dawn is inevitable and not far off."
—
Paul Sloan's Animal Kingdom (2020) measures the beauty, absurdity and looming threat of the animal world using the slide rules of grayscale, hermeticism, and anthropomorphic projection. A cat emerges from inky darkness. A long-tailed tit stares at the viewer, poised and knowing. A falcon takes down a surveillance glider. A guard dog bites a well-known gloved hand. A celebrity leaves a vast fortune to his pet, rather than his family or humanitarian organisations. In this new series of paintings, Sloan selects surprising snapshots from our modern world for closer inspection. Using a restrained grayscale palette and his characteristic, wry wit Sloan addresses the addictive nature of modern media as well as what we trust and fear in ourselves and our surroundings.
Paul Sloan's 'Animal Kingdom' will be exhibited as part of SALA Festival 2020.
Exhibition Opening Thursday 30 July 6-8pm
Exhibition runs from: 30 July – 29 August
*Please note if you wish to join us for the opening of these exhibitions, RSVP is essential.*
Hugo Michell Gallery acknowledges the Kaurna people as the traditional custodians of the Adelaide region, and that their cultural and heritage beliefs are still as important to the living Kaurna people today.