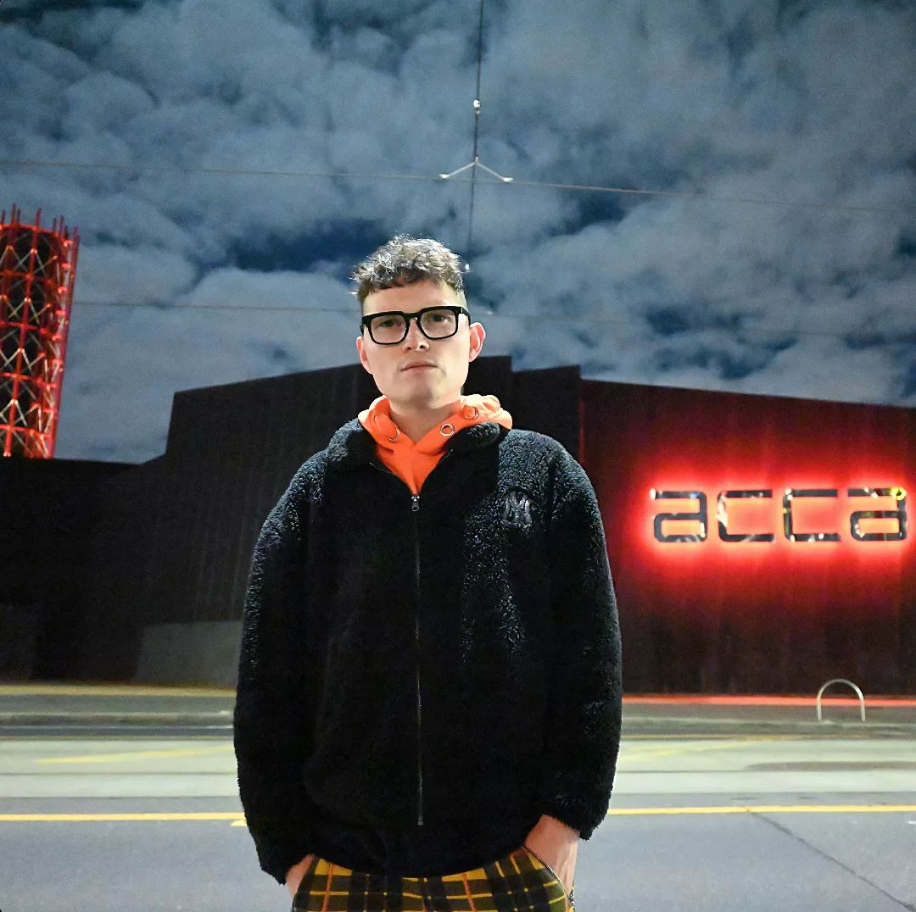 Hugo Michell Gallery is thrilled to announce that Paul Yore will be presenting a major exhibition at Australian Centre for Contemporary Art (ACCA) as part of their 2022 program.
The exhibition Paul Yore: Word Made Flash, curated by Max Delany, will encompass the full scope of Yore's work—appliquéd quilts and needlework, banners, painting, collage and assemblage—drawing on the vernacular of visionary and psychedelic art, Greco-Roman forms, medieval tapestries, the decorative excesses of rococo style and trash culture. The exhibition will be constructed as a 'gesamtkunstwerk', with an ambitious new immersive installation presented alongside selected works from the past fifteen years, accompanied by a major new monographic publication.
A prominent queer artist whose iconoclastic works engage with the histories of ritual, queer identity, popular culture, nationalism and neo-liberalism, Paul Yore's garish yet playful works recast a vast array of found materials, images and texts into sexually and politically loaded tableaux, suggesting hybridity, contradictory meanings, or an overturning of stable categories altogether.
Paul Yore: Word Made Flesh will be exhibited at the Australian Centre for Contemporary Art, Victoria from September 17 – November 20, 2022