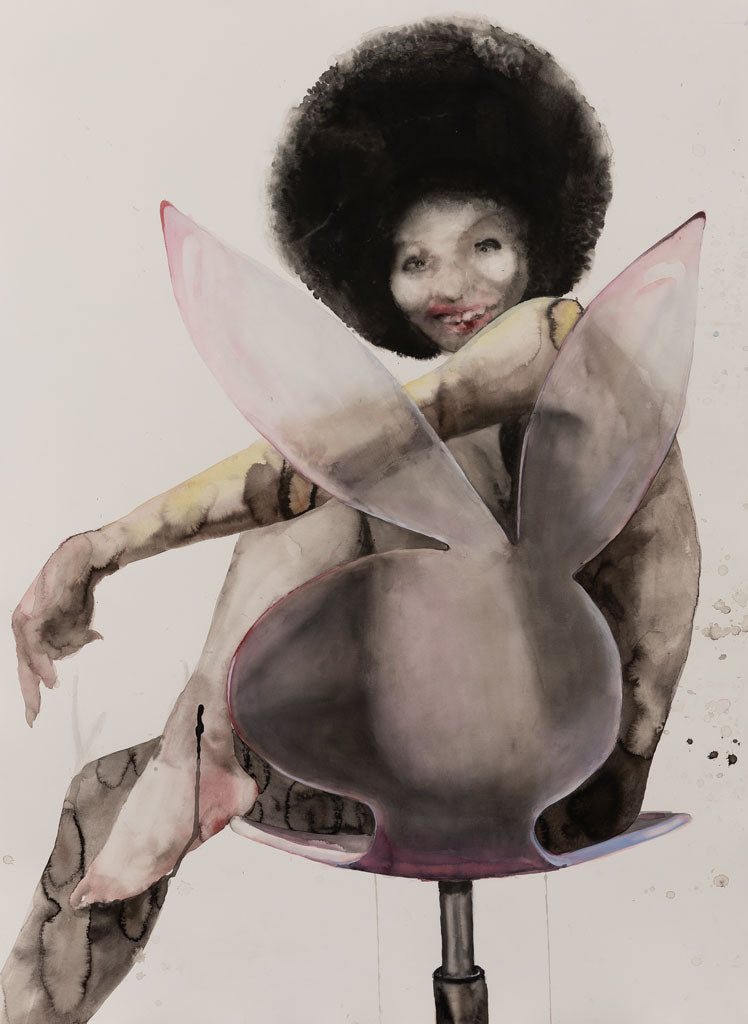 Hugo Michell Gallery invites you to the exhibitions 'That's Bunny' by Fiona McMonagle and 'Wet from a moonlight swim' by Sam Gold.
_____
That's Bunny
Fiona McMonagle
'That's Bunny' presents thirteen large scale watercolour portraits which take cue from historical covers of the popular men's magazine Playboy. McMonagle provokes audiences using this iconic imagery as a lens to re-examine the culture and long-term impact of the portrayal and sexualisation of women.
_____
Wet from a moonlight swim
Sam Gold
'Wet from a moonlight swim' looks at social, gendered, bodily experiences and relief of non-binary expressions of the self. About the work, Gold shares: "This work is reflective, the colour palette is chosen from collecting and recording times of walking and swimming at night, when I have worked through struggles with societies gaze of what is queer, what is allowed; colour and form act as offerings of these experiences." This body of work encapsulates the beauty, sensual folds, and the fluid approach to all the many varied experiences Gold has had as a queer person.


Exhibition runs from: 3 February – 5 March 2022
Official Exhibition opening: Thursday 3 February 2022
Hugo Michell Gallery acknowledges the Kaurna people as the traditional custodians of the Adelaide region, and that their cultural and heritage beliefs are still as important to the living Kaurna people today.