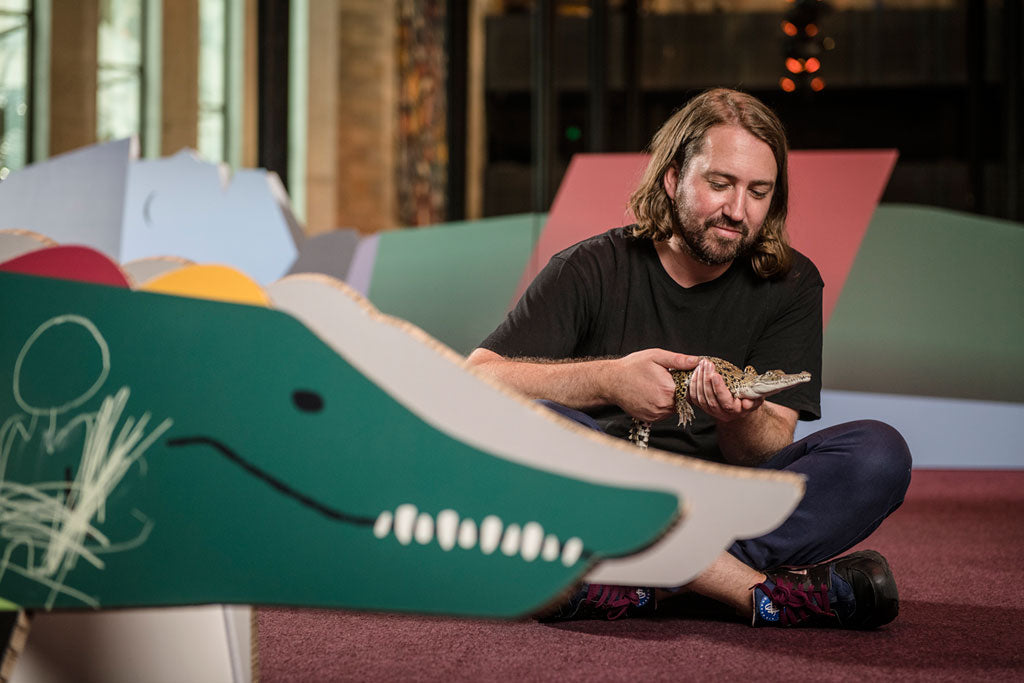 David Booth [Ghostpatrol] will take over the National Gallery of Victoria's Great Hall with an interactive drawing installation.
A celebrated street artist, David made his name painting the walls of Melbourne's laneways. Today his artwork includes drawing, printmaking, sculpture and multimedia installations across both public and private galleries around the world.

Inspired by Keith Haring's use of chalk on the streets of New York City and Leonard French's colourful stained-glass ceiling in the Great Hall, his geometric characters are ready for children to fill with their chalk drawings.
Booking are not required for this free event! See NGV website for more details about The NGV Kids Summer Festival.
Runs 11 – 19 January, 10am – 3pm