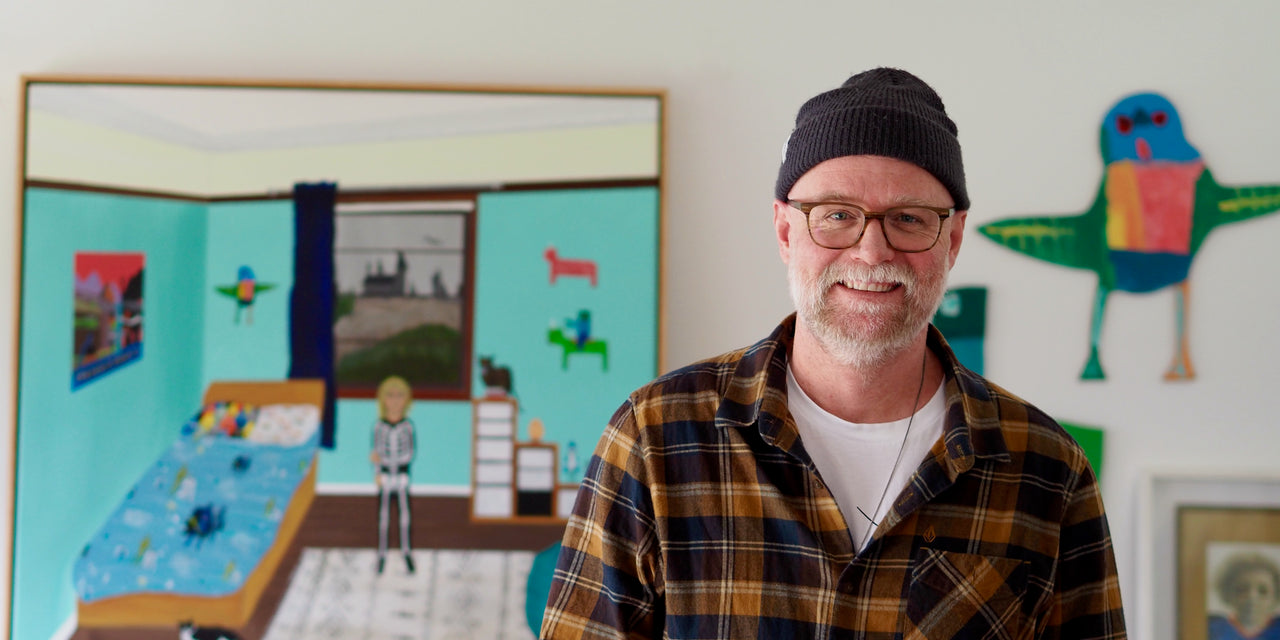 NOW REPRESENTING
Hugo Michell Gallery welcomes the addition of Marc Etherington to our represented artists!
Marc Etherington spent his formative years ingratiating himself in the Sydney art community while fostering his emerging painting career. As a self-taught artist, Etherington has maintained a consistent practice in painting and small sculpture for over a decade and honed his unique style. 
Etherington's naive application and heightened imagination have been integral in establishing his oeuvre. His use of colour and composition combine with his sense of whimsy to take us into an alternate reality at times nostalgic, absurd or humorous but always tapping into something we can connect to. His landscapes and interiors are depicted with an eye for highly amusing detail, touching on themes such as mass production, pop culture and collectibles. 
Currently based in Canada, Etherington has exhibited widely nationally within Australian and internationally. He has been a finalist in such prestigious awards as the Archibald Art Prize, Sir John Sulman Art Prize, and Wynne Prize at the Art Gallery of NSW, the John Fries Award at UNSW Art & Design, and Fisher's Ghost Art Award at Campbelltown Art Centre.
His works are held in the Artbank collection and numerous private collections in Australia, North America and Europe.
Enquiries to mail@hugomichellgallery.com
Pictured: Marc Etherington portrait for 'Talking with Painters' Podcast, 2018. Photo by Maria Stoljar