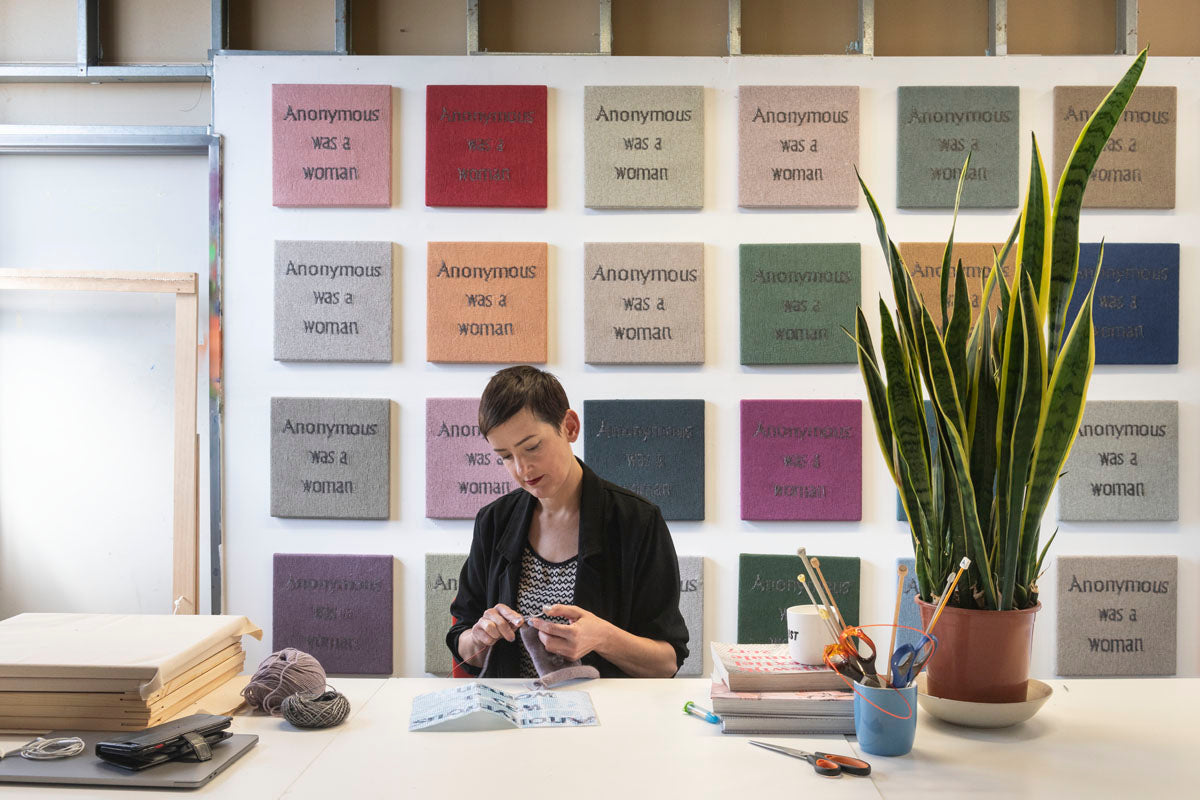 Hugo Michell Gallery welcomes the addition of Kate Just to our represented artists!
Kate Just is an established artist who works with sculpture, installation, neon, textiles and photography to produce art works that promote feminist representations of the body and experience. Just is well known for using textile crafts including knitting as both a narrative device and unwitting political tool. In addition to her highly crafted solo artworks, Just often works socially and collaboratively within the community to tackle significant social issues including sexual harassment and violence against women.
Just holds a PhD in Sculpture from Monash University, a Master of Arts from RMIT University, and a Bachelor of Fine Arts from Victorian College of the Arts. Just has exhibited her artwork extensively across Australia an internationally including the National Gallery of Australia, ACCA, Artspace, Heide Museum of Modern Art, Craft Victoria, Gertrude Contemporary, RMIT Project Space, the Margaret Lawrence Gallery, CCP, CAST, PICA, CCAS, AIR Gallery and the AC Institute in New York, at the Institute of Contemporary Art in Richmond Virginia, the Rijswijk Museum in the Netherlands, Kunsthalle Krems in Austria, Sanskriti Gallery in New Delhi, Youkobo Artspace in Tokyo and Titanik Galleria in Turku, Finland.
Just's work is held in numerous public and private collections including the National Gallery of Australia, Artbank, Ergas Collection, the City of Port Phillip, Wangaratta Art Gallery, Ararat Regional Art Gallery and Proclaim Management Collection.
We congratulate Kate on all of her achievements and are thrilled to be working together in the future.