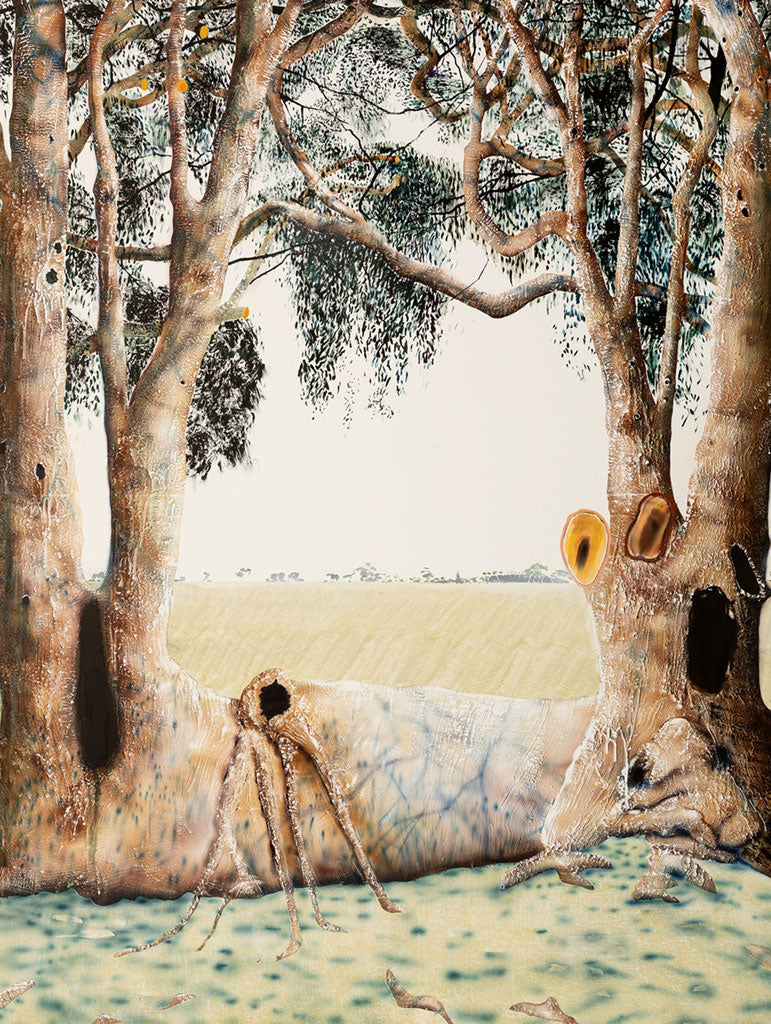 Hugo Michell Gallery invites you to the opening of William Mackinnon's 'Learning to Love the Wind' and Pip Ryan's 'Flesh Creepers'.
 
*Please note*
-Due to the current government restrictions we are unable to serve refreshments at this exhibition opening.
-If you wish to join us for the opening of these exhibitions, RSVP is essential.
In 2018 Mackinnon was injured in a surfing accident, which meant he had to change the way he painted in order to produce his large-scale canvases. This injury, followed by pandemic-induced lockdown, may have tested his mettle, however he has come to appreciate that such obstacles can trigger breakthroughs, thus the title of this show, 'Learning to love the wind'…
As a mid-career artist who's exhibited in Australia and overseas for close to two decades, Mackinnon is increasingly alert to "the delicate thread" that connects one painting – and body of work – to the next. "Something is revealed as the way forward. Battling through difficulty towards something beautiful is what it means to be human, to be conscious and to have potential. Ultimately, I'm trying to convey what it feels like to be alive in the world." – text by Tony Magnusson
'Flesh Creepers' is a new series of works by Pip Ryan that began whilst on residency at Bundanon Trust in November 2019 and has continued throughout the pandemic. Both Bundanon and the lockdown are spaces that are isolated, one in the landscape and one in the domestic setting, lending themselves to a world where the things around you can morph and mutate.
This body of work draws heavily from an ongoing series of darkly comical beasts and playful surreal imagery. Banal objects are reconfigured and anthropomorphised, absurdly transforming the familiar into the uncanny as they slip further from their domestic space.
Exhibition Opening Thursday 3 September 6-8pm
Exhibition runs from: 3 September – 3 October
Hugo Michell Gallery acknowledges the Kaurna people as the traditional custodians of the Adelaide region, and that their cultural and heritage beliefs are still as important to the living Kaurna people today.