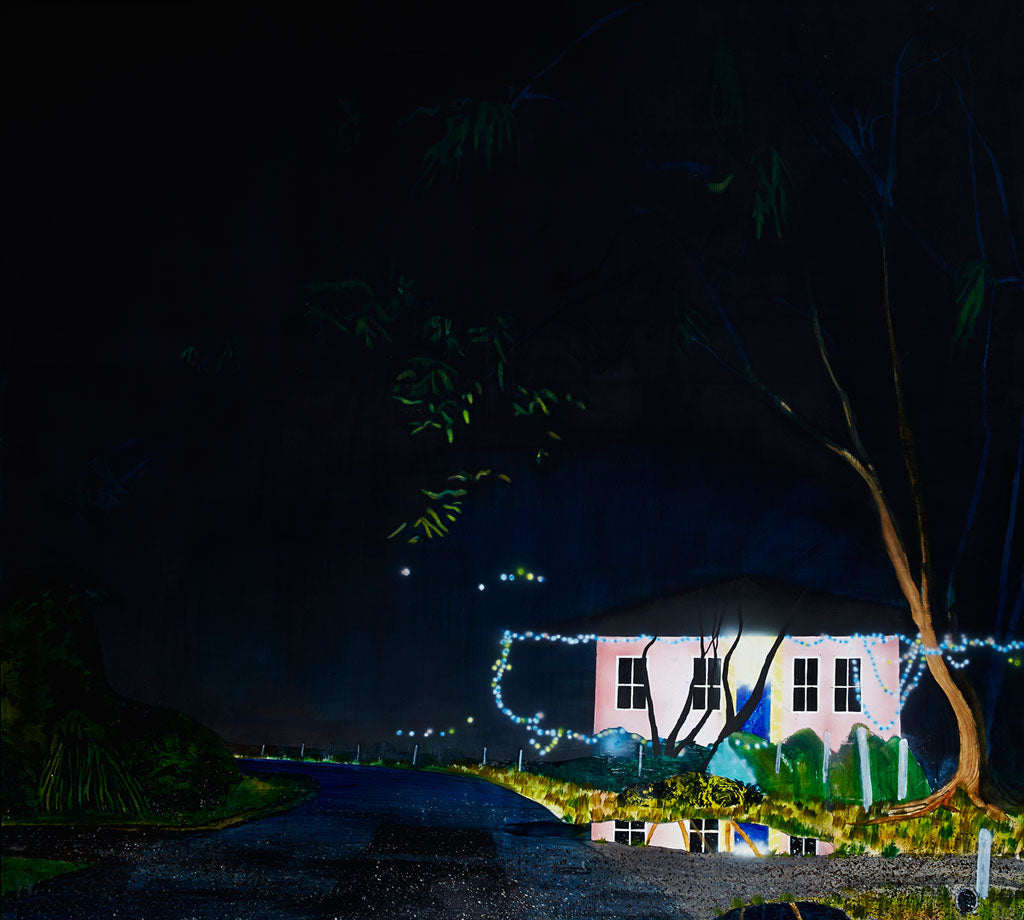 You are invited to the first exhibition opening at Hugo Michell Gallery for 2016, for William Mackinnon's 'Internal Weather', and Toby Pola's 'Uniform Choice'.
William Mackinnon presents 'Internal Weather', a series of new paintings examining abiding themes of home, coastal Australia, and journeys physical and psychological. These large-scale works, with their bold compositions and manipulations of paint, deserve contemplation in the flesh, revealing small patterns within the landscape. Mackinnon continues to make a strong name for himself as a contemporary Australian painter, garnering widespread national and international attention. We are thrilled to present his second solo show at Hugo Michell Gallery – his first as a represented artist.
In Toby Pola's new series of sculptures, the artist plays with our perception of material through a honed understanding of woodcarving. The works read as a black comedy, referring to a youth rich in skate culture, street art and irony. 'Uniform Choice' invites viewers to delve into Pola's calculated world of altered objects and wit.
We'd love you to join us in celebrating a fantastic start to the year. See you there!