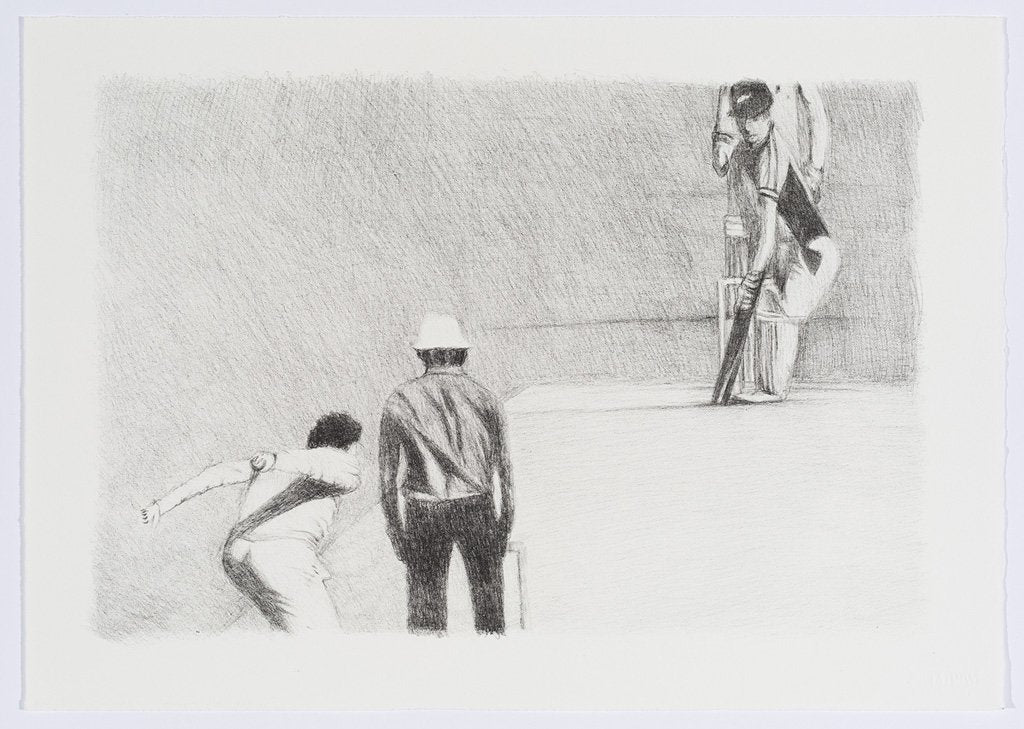 Richard Lewer 'The Underarm Incident' Lithograph Print
The Underarm Incident editioned print by Richard Lewer. 
New Zealand needed a six off the final ball to tie the 1981 one-day cricket international at Melbourne Cricket Ground. Not wanting to see his team beaten, the captain of the Australian team, Greg Chappell, instructed his younger brother Trevor to deliver the final ball underarm along the ground. New Zealand captain Geoff Howarth said later, it was "not in the spirit of cricket" and hundreds of thousands of Australians and New Zealanders agreed with him.
Signed, edition of 15. Lithograph print, 2020. 
Image size: 31cm × 46cm
Paper size: 38cm × 54cm

Due to the delicate nature of this print, please contact Hugo Michell Gallery to arrange delivery and/ or framing of this work.