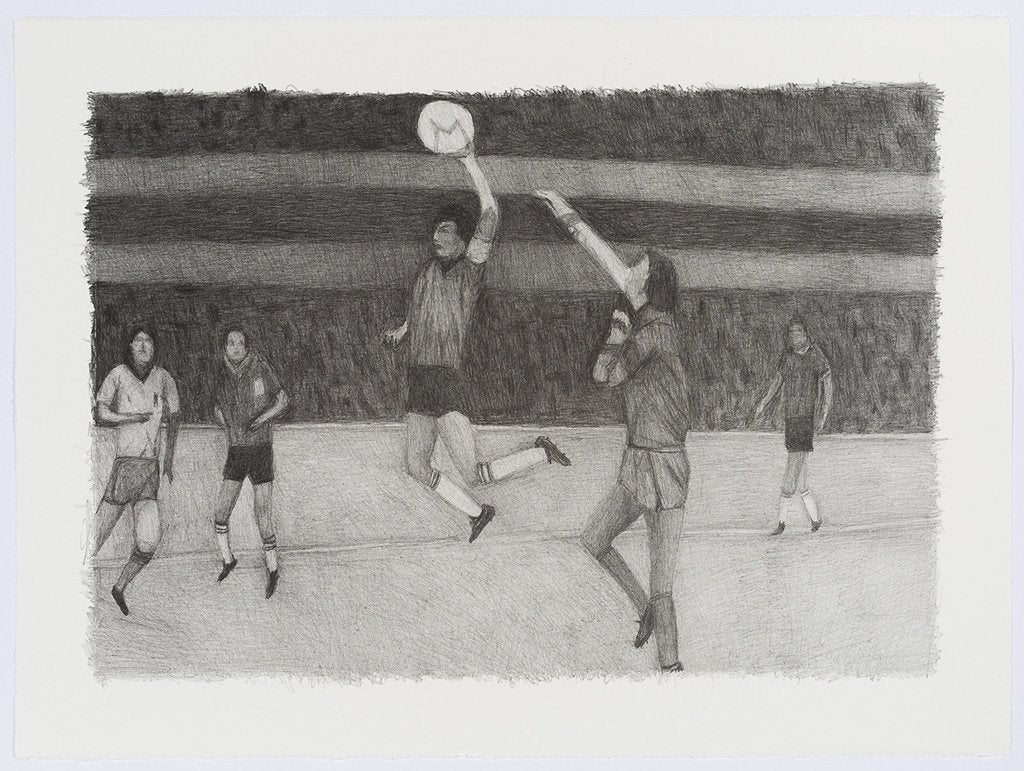 Richard Lewer 'The Hand of God' Lithograph Print
The Hand of God editioned print by Richard Lewer. 
Diego Maradona's performance at the 1986 World Cup convinced the world he had a unique gift. Tied 0-0 early in the second half in the quarterfinals, at Mexico City's Estadio Azteca, Maradona went up to contest the ball against England goalkeeper Peter Shilton. Rather than attacking it with his head, Maradona punched the ball into the net with his hand. The referees allowed the goal and Maradona admitted latter that the goal was "a bit of mischief", scored "a little with Diego's hand and a little with Maradona's head".
Signed, edition of 15. Lithograph print, 2020. 
Print size: 66cm × 45.5cm
Paper size: 76cm × 56cm
Due to the delicate nature of this print, please contact Hugo Michell Gallery to arrange delivery and/ or framing of this work.