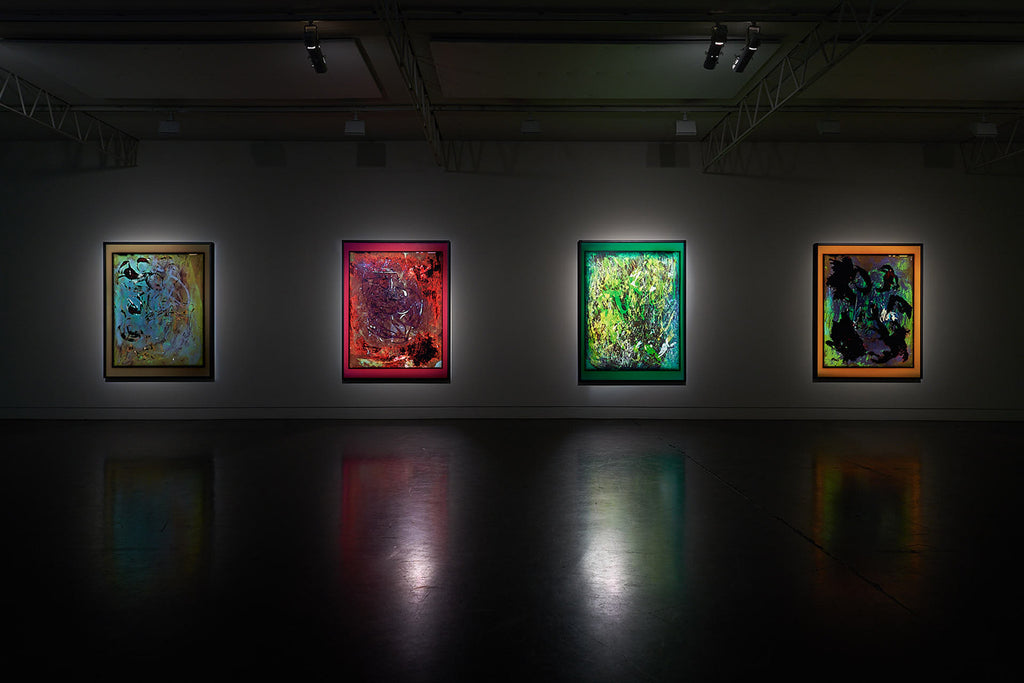 Justine Varga
Lives and works in Oxford, United Kingdom, and Sydney, Australia. 
Justine Varga is an artist who works with the medium of photography. After graduating with Honours from the National Art School in Eora Sydney in 2007, she has held 17 solo exhibitions and had her work included in 91 group exhibitions to date. These include a number of important museum exhibitions: Primavera: Young Australian Artists, curated by Anna Davies for the Museum of Contemporary Art Australia in Eora Sydney (2012); Flatlands: Photography and Everyday Space at the Art Gallery of New South Wales in Eora Sydney (2012); Australian Art: Now at the National Gallery of Australia in Kamberri Canberra (2015); Emanations: The Art of the Cameraless Photograph, curated by Geoffrey Batchen for the Govett-Brewster Art Gallery, in New Plymouth, Aotearoa New Zealand (2016); New Matter: Recent Forms of Photography, curated by Isobel Parker Philip at the Art Gallery of New South Wales (2016); TarraWarra Biennial 2018: From Will to Form, curated by Emily Cormack for the TarraWarra Museum of Art on Wurundjeri Country, Australia (2018); Performing Drawing, curated by Sarina Noordhuis-Fairfax for the National Gallery of Australia (2018); Defining Space/Place: Australian Contemporary Photography, curated by Deborah Klochko for the Museum of Photographic Arts in San Diego, USA (2019); News from the Sun, curated by Aaron Lister for the City Gallery Wellington, Aotearoa New Zealand (2019-20); and Direct Contact: Cameraless Photography Now, curated by Lauren Richman for the Sidney and Lois Eskenazi Museum of Art, Indiana University, USA (2023). In 2018, she co-curated Runes: Photography and Decipherment for the Centre for Contemporary Photography in Melbourne. In that same year, she completed a major commission for Duo Central Park in Eora Sydney, a building designed by Foster + Partners in London.
Varga's photographs have regularly won prestigious awards. These include the Museum of Contemporary Art Australia's Primavera Veolia Acquisitive Prize (2014); the Australia Council London Studio Residency (2014); the Josephine Ulrick & Win Shubert Foundation for the Arts Photography Award (in 2013 and 2016); the biannual Olive Cotton Award for Photographic Portraiture (2017); and the 21st Sir William Dobell Drawing Prize (2019), making her the first photographer to receive this honour. Her work has been included in published histories of photography, such as Installation View: Photography Exhibitions in Australia 1848 – 2020 (2021), by Martyn Jolly and Daniel Palmer, and Negative/Positive: A History of Photography (2021), by Geoffrey Batchen. Her own writing has been published in Loose Associations (The Photographers' Gallery, London, 2016) and Art Monthly Australasia (2016). In 2020, an extensive interview about her work was published in the Slovenian journal Membrana, with an English edition in 2021, while a special issue of the Swedish journal OEI, including an interview and several of her essays, will be launched at Paris Photo in 2023. In addition, Varga has given a number of public talks about her work and related issues, most recently for the Perphoto International Conference, The Archive, the Body, and the Medium: Crossing Photography and Performance in Theory and Practice, at the University of Lisbon, Portugal (2022). Varga's work has been acquired for the collections of the National Gallery of Australia, Art Gallery of New South Wales, Art Gallery of South Australia, Monash Gallery of Art, Macquarie University, University of Queensland, National Art School and Artbank, among others, and private collections in Australia, New Zealand, Singapore, Hong Kong, Switzerland, France and the United Kingdom.