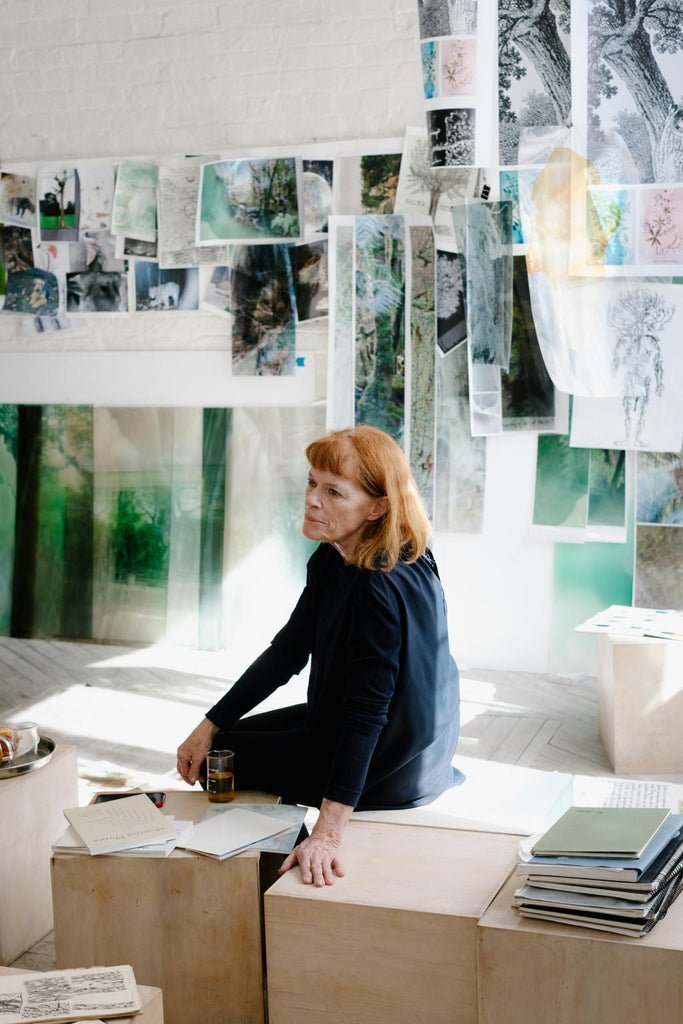 Janet Laurence
Exploring notions of art, science, imagination, memory, and loss, Janet Laurence's practice examines our physical, cultural and conflicting relationship to the natural world through both site specific, gallery and museum works. Working in varying mediums, Laurence creates immersive environments that navigate the interconnections between life world. 
Her work explores what it might mean to heal, albeit metaphorically, the natural environment, fusing this sense of communal loss with a search for connection with powerful life-forces. Laurence's work alerts us to the subtle dependencies between water, life, culture and nature in our eco-system. In the face of this, we do yearn for a form of alchemy, for the power of enchantment and transformation. Her work reminds us that art can provoke its audience into a renewed awareness about our environment. 
Laurence has been a recipient of Rockefeller, Churchill and Australia Council Fellowships, and the Alumni Award for Arts, UNSW. Laurence was a Trustee of the Art Gallery of NSW, a former Board Member of the VAB Board of the Australia Council, was Visiting Fellow at the NSW University Art and Design, and the 2016/2017 Hanse-WissenschaftKolleg (HWK) foundation fellowship. 
Laurence was the Australian representative for the COP21/FIAC, Artists 4 Paris Climate 2015 Exhibition, exhibiting a major work – Deep Breathing: Resuscitation for the Reef – at the Muséum National D'Historie Naturelle, in Paris, France.
In 2019 she had a major solo survey exhibition at the MCA, After Nature.  
Laurence's work is included in many Museum, University and Corporate collections as well as within architectural and landscaped public places, worldwide.