Carriageworks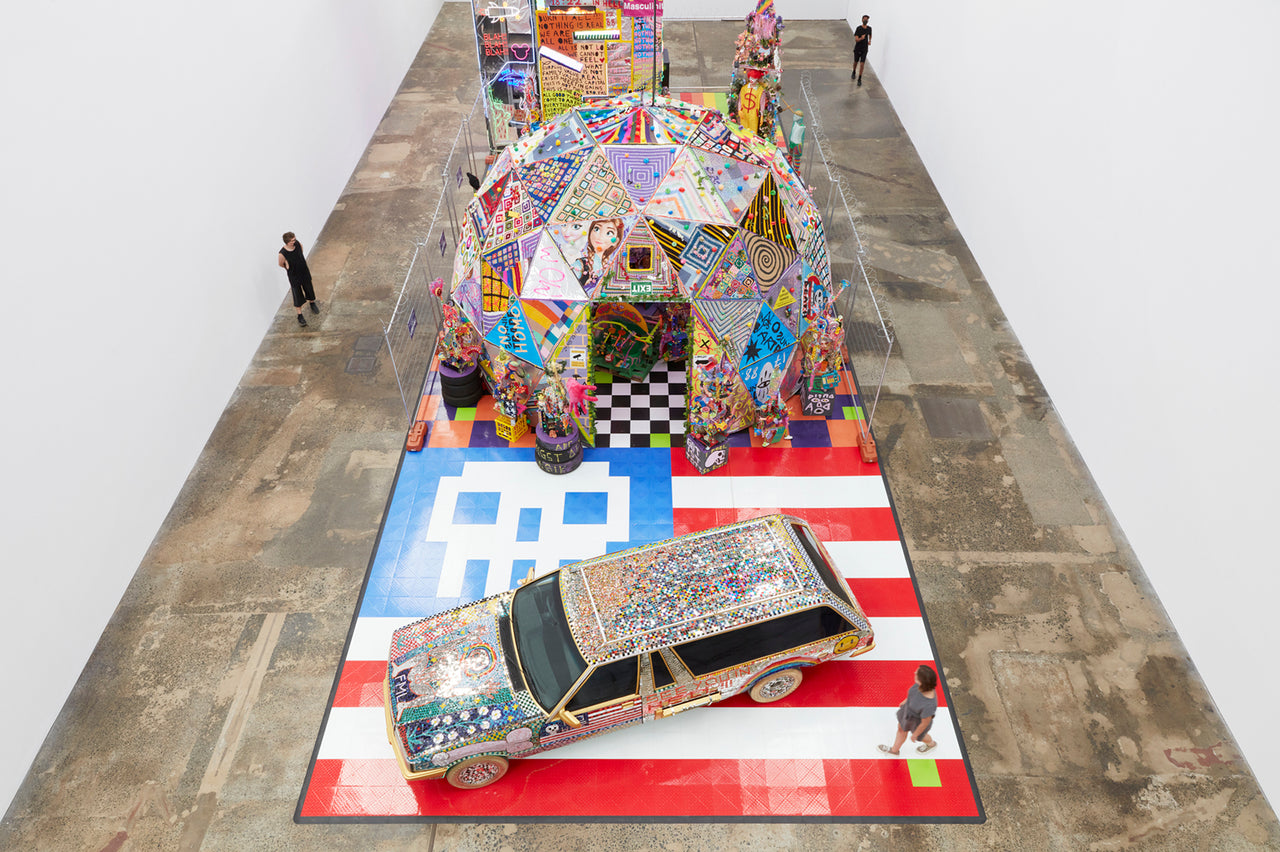 ARTIST NEWS
Paul Yore's 'WORD MADE FLESH' is now showing at Carriageworks as part of Sydney Festival and Sydney World Pride.
'Paul Yore: WORD MADE FLESH' is a new architecturally-scaled installation, anarchically composed of improvised makeshift structures, mixed media sculpture and found objects, collage and assemblage, painting, video, and pulsating sound and light. Conceived as a cacophonous, kaleidoscopic 'gesamtkunstwerk', 'WORD MADE FLESH' imagines a queer alternative reality.

This work has been curated by Max Delany, in collaboration with Paul Yore and Devon Ackerman, and will be on display at Carriageworks from 5 January to 26 February 2023. Visit the Carriageworks website for more information. 
Press:
Sydney Morning Herald: Paul Yore's delierious Word Made Flesh pulls into Carriageworks

Concrete Playground: 9 of the best Sydney Festival 2023 Events
City Hub Sydney: Carriageworks on track for Sydney WorldPride


Pictured: Paul Yore, WORD MADE FLESH (installation view), 2022, Carriageworks. Photography by Zan Wimberley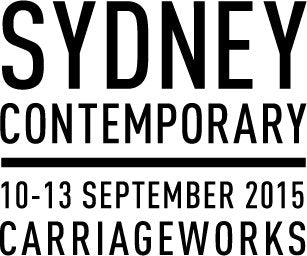 Hugo Michell Gallery is thrilled to announce that it will exhibit the work of the following artists at Sydney Contemporary 2015:

Tony Garifalakis
Lucas Grogan
William Mackinnon
Trent Parke
& more
Sydney Contemporary 2015 will be held at Carriageworks from 10 – 13 September 2015.
Hugo Michell Gallery will be at stand D-01!
Image: Tony Garifalakis, Dream, 2012, from The Affirmations, adhesive vinyl on paper shooting target, 87.5 x 56.5 cm.