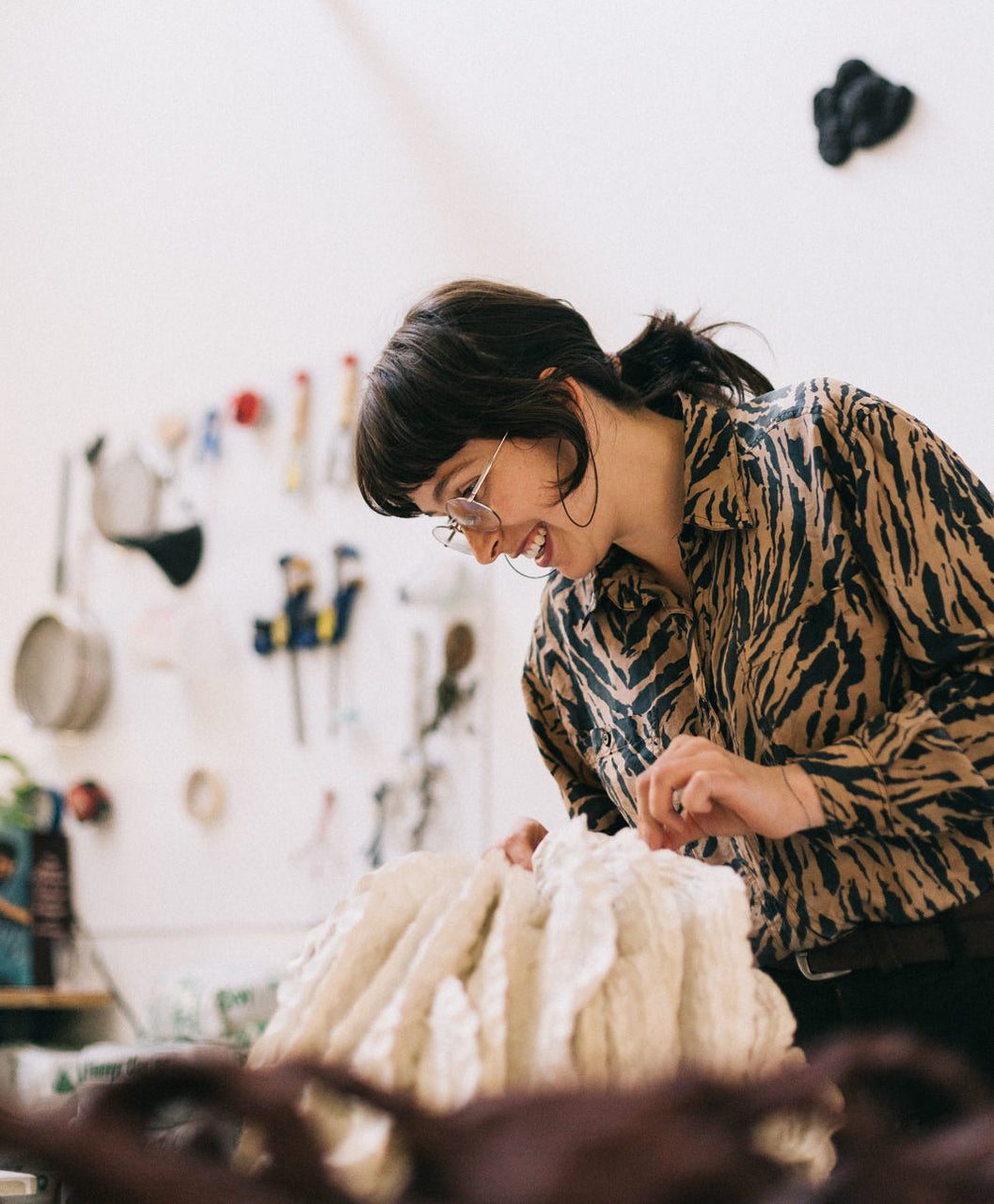 Hugo Michell Gallery welcomes the addition of Sam Gold to our represented artists!
Sam Gold is a South Australian artist living and working on Kaurna Yerta (the Adelaide Plains). Gold turned their hand to ceramics in earnest in 2018, bringing over a decade of training in Transpersonal Art Therapy (Ikon Institute), Furniture Design (TafeSA) and studies in Contemporary Art (UniSA, ACSA) to the medium. Currently practicing out of the JamFactory in a tenant studio, Gold works in ceramics, sculpture and installation. 
Gold explores the bodies ontology and poiesis through documenting movement and memory. Utilising clay for its mimetic, metaphorical and therapeutic qualities. This process-oriented work is held together by the indexical trace of gesture, repetition and healing. The works are made with the intention of marking the clay from the body, the body as a tool and the clay as a site to document. The intention in Gold's work is to speak to the storiness of our lived materiality and view objects as artefacts that are imbued with intimate acts of meaning.  
Gold has exhibited widely, including such galleries as JamFactory, Southwest Contemporary, End Space Gallery, Praxis Artspace, Manly Art Gallery and Museum, Floating Goose Studios, CraftACT, and the Museum of Contemporary Art. Most notably they were featured in the 2019 Australian Ceramic Triennial, Hobart, and were recently selected as one of five emerging artists for Primavera, the Museum of Contemporary Art's annual exhibition of emerging artists living and working in Australia, aged 35 years and under.
Gold has works held in the ArtBank collection, as well as numerous private collections nationwide. They have been the recipient of several awards, grants, and residencies. Selected awards and grants include Australia Council Grant, The Australian Ceramic Council Award (University of South Australia), JamFactory Award, Guildhouse Catapult Mentorship, Helpmann Academy Creative Investment Fund, and George Street Studio Residency.
We congratulate Sam on all of their achievements and are thrilled to be working together in the future.