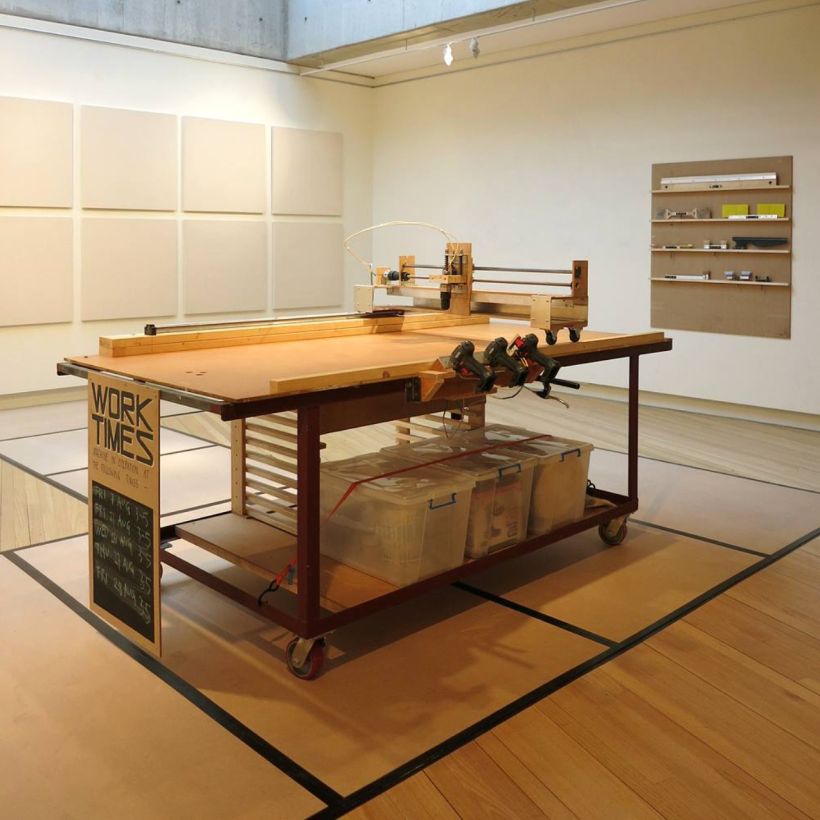 The third instalment in a series of survey exhibitions presented by the Contemporary Art Centre of South Australia, CACSA Contemporary 2015 features work by represented artists Paul Sloan and James Dodd, whose Pigment High is open at Hugo Michell Gallery until 22 August 2015.
You can see Dodd's Painting Machine in operation at Light Square Gallery alongside the work of Zoe Kirkwood, who exhibited at Hugo Michell Gallery in 2014, and who will be part of our 2016 exhibition program. Sloan's paintings are exhibiting at Light Square Gallery at 172 Morphett Street, alongside artist Ray Harris, whose work exhibited at Hugo Michell Gallery most recently in the 2015 Young Collectors exhibition.
We'd like to congratulate all the artists on the high calibre of work. CACSA Contemporary 2015 is across multiple venues in and around the Adelaide CBD. Visit the website for more details www.casca.org.
Image: Courtesy James Dodd