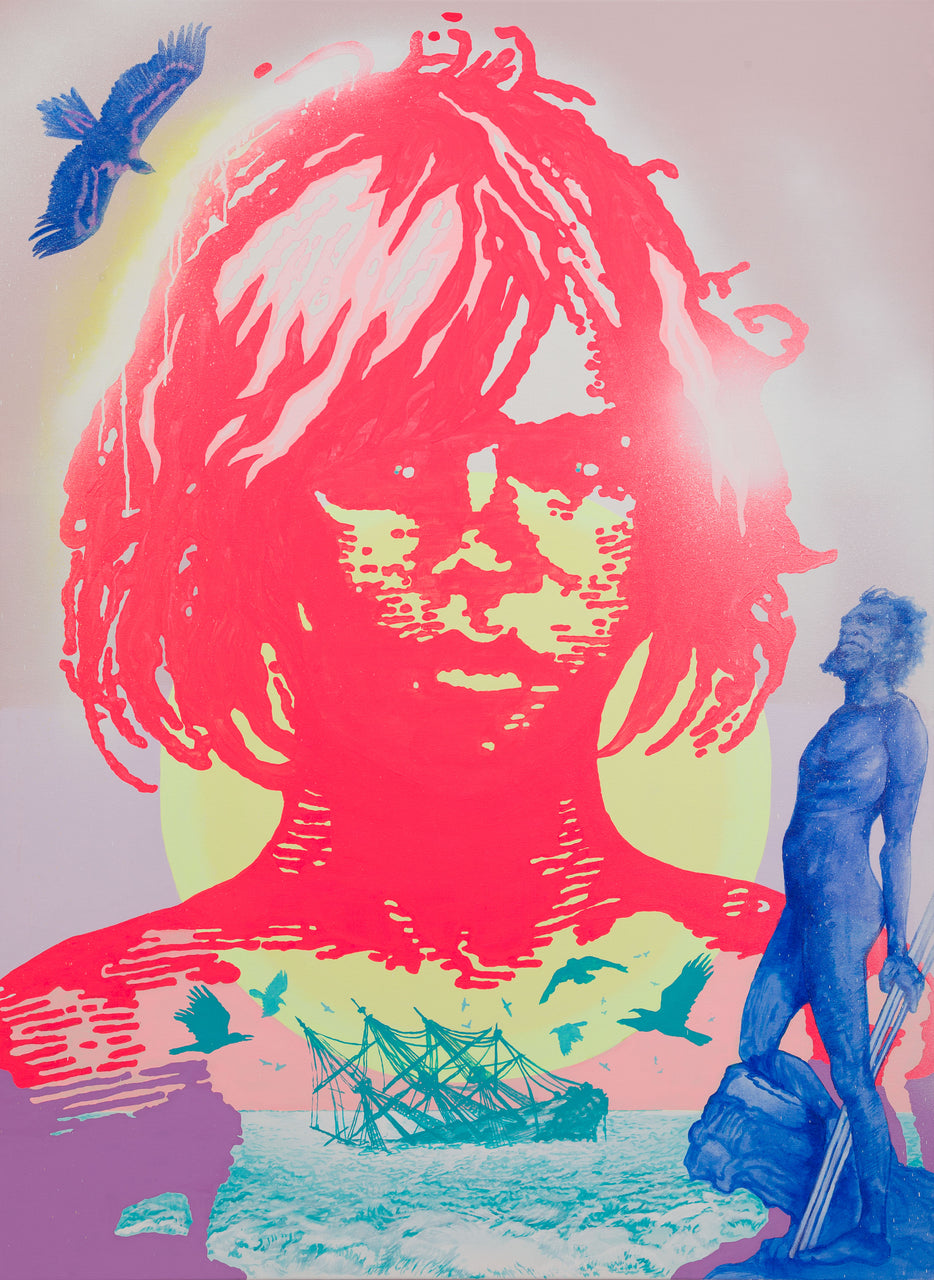 Nana Ohnesorge's No Picnic at Ngannelong is now showing at the Art Gallery of Ballarat.
German-Australian artist Nana Ohnesorge was 21 years old when she saw Peter Weir's 1975 film Picnic at Hanging Rock on German television. At the time, she was deeply affected by the power, spirituality, and mystery of country and its ancestors.

After moving to Australia, further research led to an understanding of significance of Hanging Rock (Ngannelong) as a site of deep spiritual significance for the Wurundjeri people and for the Taungurung and Dja dja wurrung peoples.

In No Picnic at Ngannelong, Ohnesorge presents Joan Lindsay, author of the 1967 novel Picnic at Hanging Rock, as the creator of a myth which has perpetuated through time and continues to draw visitors to the distinctive geological formation.

The cameo format of Ohnesorge's works reflect the domestic Victorian interior of the Lindsay Family Sitting Room which is on view on the ground floor of the Gallery. The recreation the sitting room from the Lindsay's family home Lisnacrieve in Creswick, was an initiative by Daryl Lindsay, a member of the famous, creative Creswick family.
Exhibition runs until August 4.