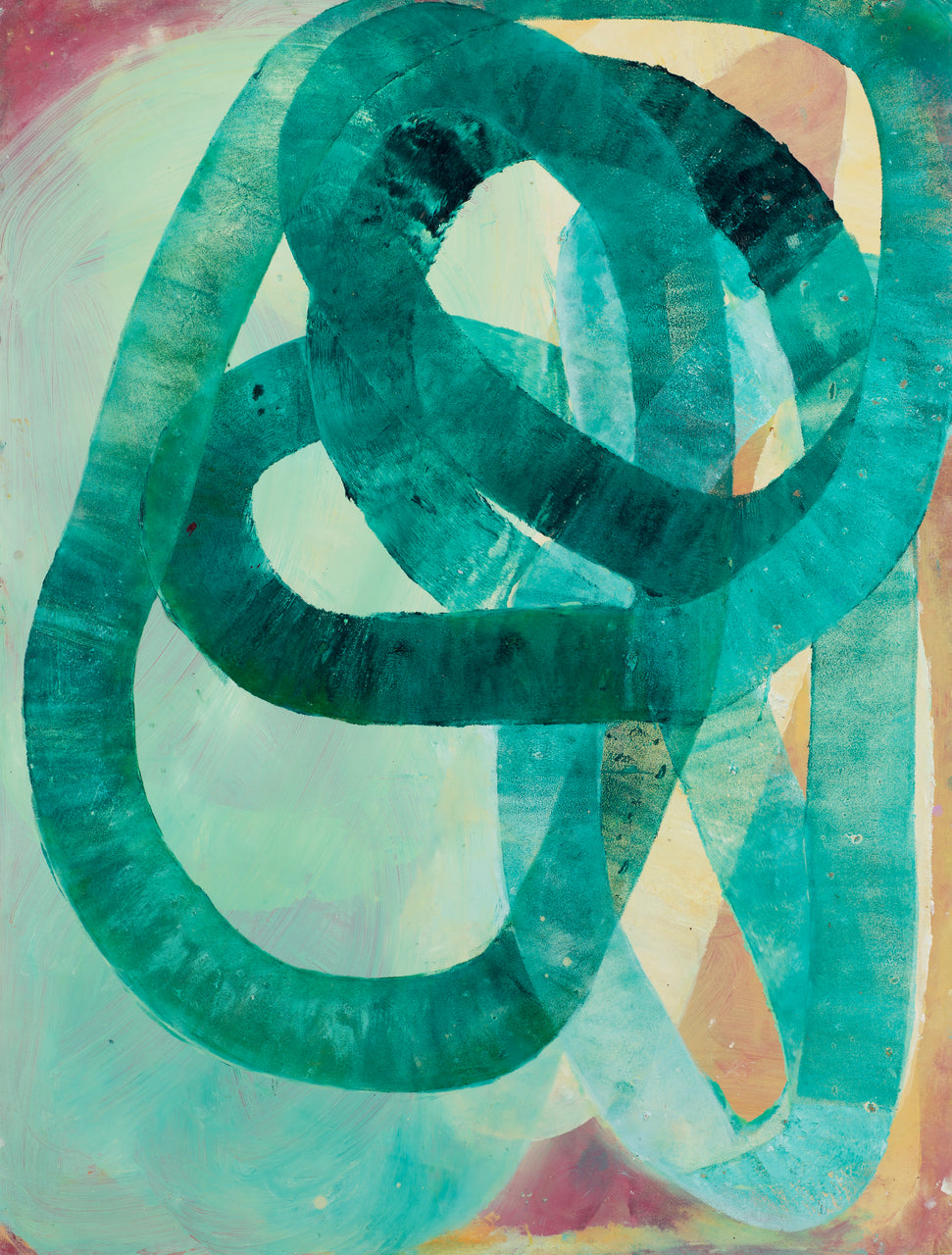 Ildiko Kovacs' The DNA of Colour is now showing at Orange Regional Gallery. Curated by Sioux Garside, the exhibition will tour to the ANU Drill Hall Gallery after its run at Orange Regional Gallery.
In thinking about Kovacs' abstract paintings I was struck by the resemblance of her spiralling lines to the coils of DNA. Her rippling forms seem to twist into a vortex or follow an unravelling double helix pattern. The DNA code is a metaphor for the way these paintings unfold and move with colour, sparked by an excavation of inner feelings and intuition…Rippling is a term that scientists used to describe the movement of gravitational waves first discovered as 'ripples in the fabric of space-time' by Albert Einstein in 1905–08.
The exhibition brings together over 35 major works from the National Gallery of Australia, the Museum of Contemporary Art, the Art Gallery of New South Wales, and Newcastle Art Gallery collections, along with rarely-seen works from private collections.
Exhibition runs until June 18 at Orange Regional Gallery.
Purchase the beautiful cloth-bound, full-colour, 236-page publication here.