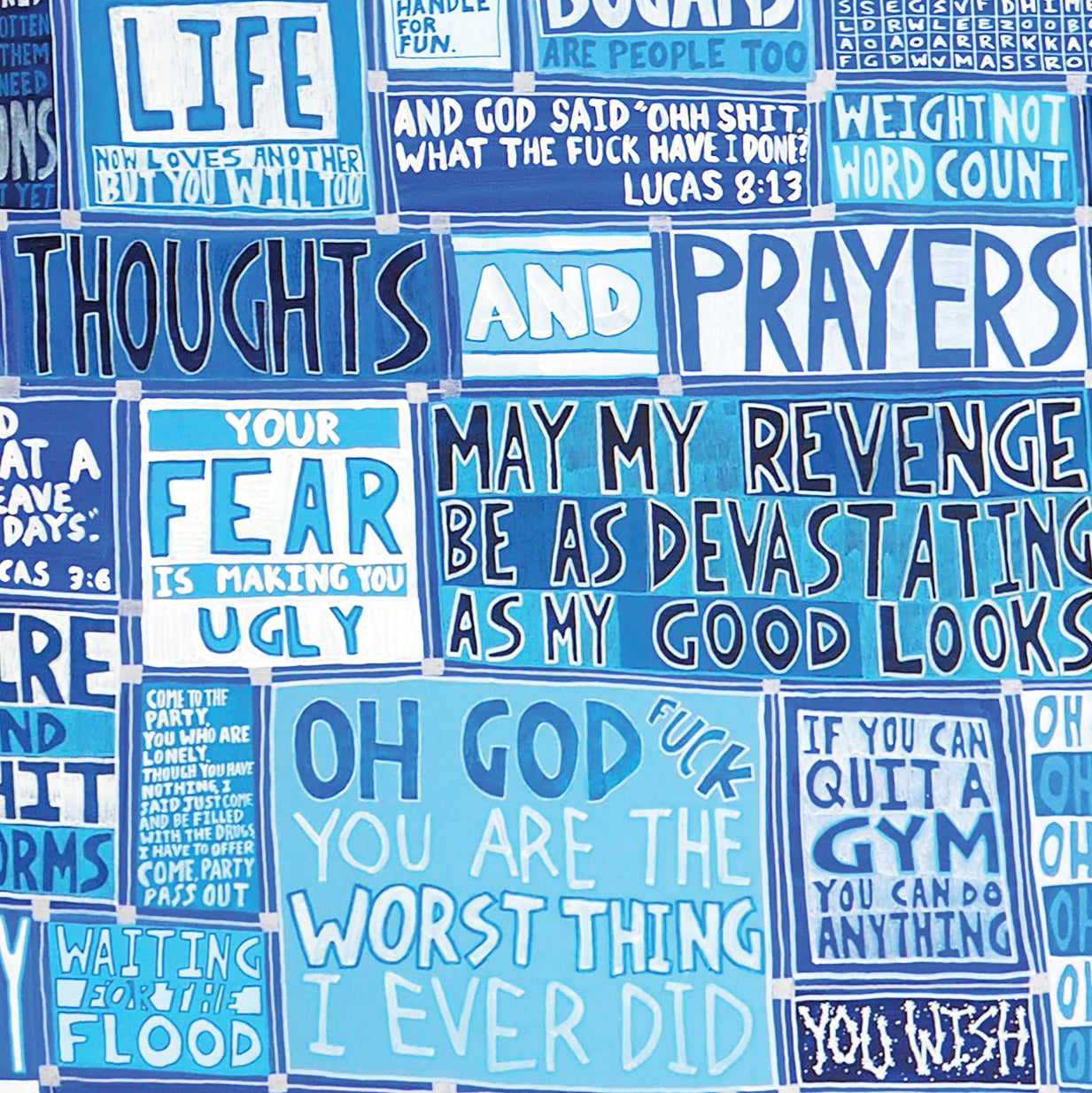 Lucas Grogan's solo exhibition 'Long Story Short' opens on the 29th of February at Maitland Regional Gallery!
"Lucas Grogan's work spans multiple disciplines including quilts, murals and painting. As the title suggests, Grogan's sense of humour has permeated his bold, fastidiously patterned, highly graphic, pun-filled signature blue artworks that reflect his personal experiences in a range of media. This exhibition will include painting, embroidery, quilts and a large immersive wall installation including a mural to be created by the artist during the installation of the exhibition. Other artworks in the exhibition will be borrowed from a number of private and public collections including the National Gallery of Australia. For the first time these artworks as selected by the artist will be brought together to be shown in the artists home town of Maitland."
Exhibition runs February 22 to May 17.