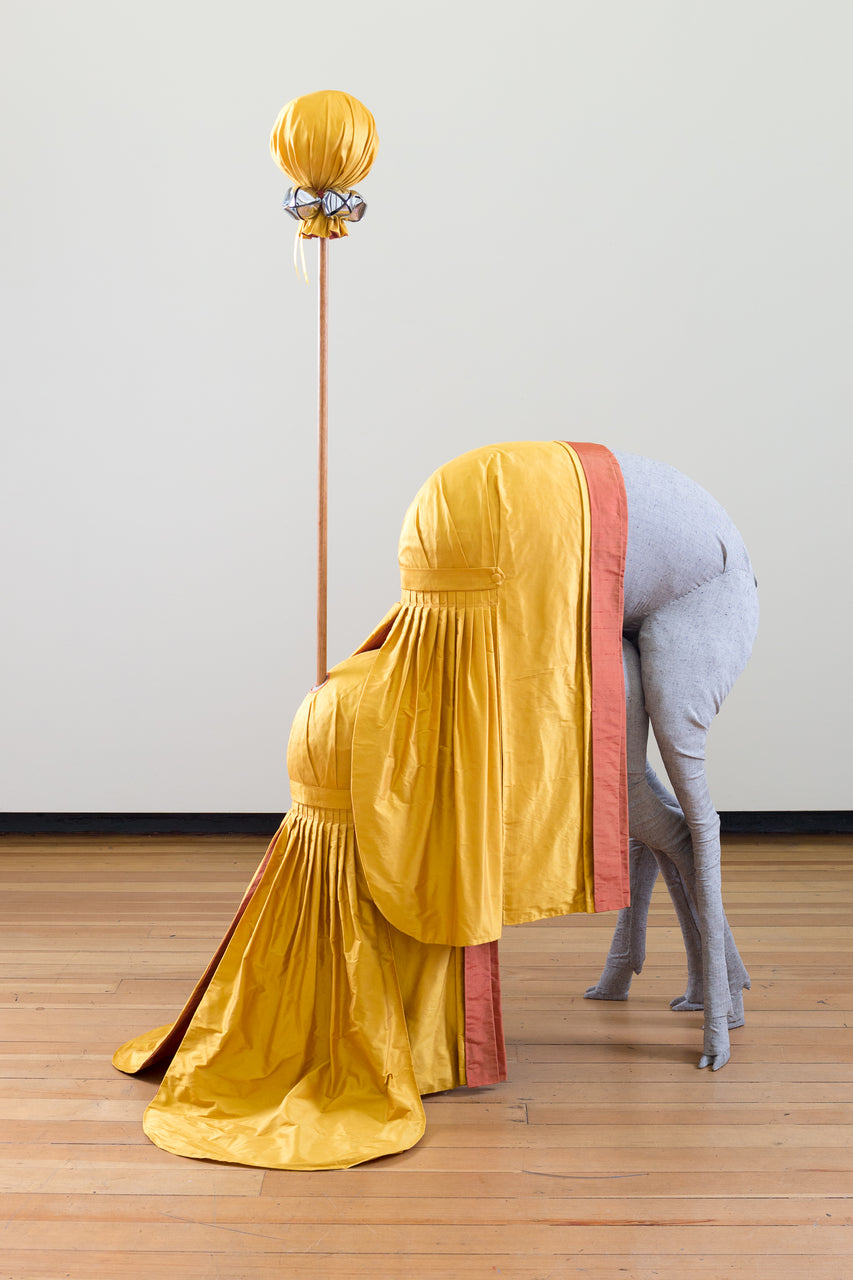 Hugo Michell Gallery welcomes the addition of Julia Robinson to our represented artists!
Julia Robinson is a South Australian visual artist whose work reflects an interest in religion, the afterlife, death, and how humans address these concerns through ritual. Drawing on established belief systems and a multitude of sources including myths, fairy tales, and European superstition and folklore, Robinson examines our discomfort with sex and with the finality of death. Blurring the boundaries that separate the man-made, the natural, and the spiritualistic, Robinson's impish sculptures and installations surprise and intrigue. Recent works draw on depictions of harvest, fertility, and resurrection rituals in folk horror films, such as The Wicker Man (1973) and Wake Wood (2011).
Julia has exhibited widely across Australia, and has been the recipient of a number of grants and awards. Upcoming exhibitions include The National 2019: New Australian Art at the Museum of Contemporary Art. Recent exhibitions include: Open House, a touring exhibition and the Tamworth Textile Triennial; Versus Rodin: Bodies across space and time at the Art Gallery of South Australia; Long Ballads at Ideas Platform Artspace; Sensual Nature at the Fremantle Arts Centre; Structure for navigating an unknown afterlife at Art Pod; and Psychache at Holy Rollers Studio. Julia is currently lecturing at Adelaide Central School of Art. Her work is held in the collections of the Art Gallery of South Australia and Artbank, and in private collections across Australia.