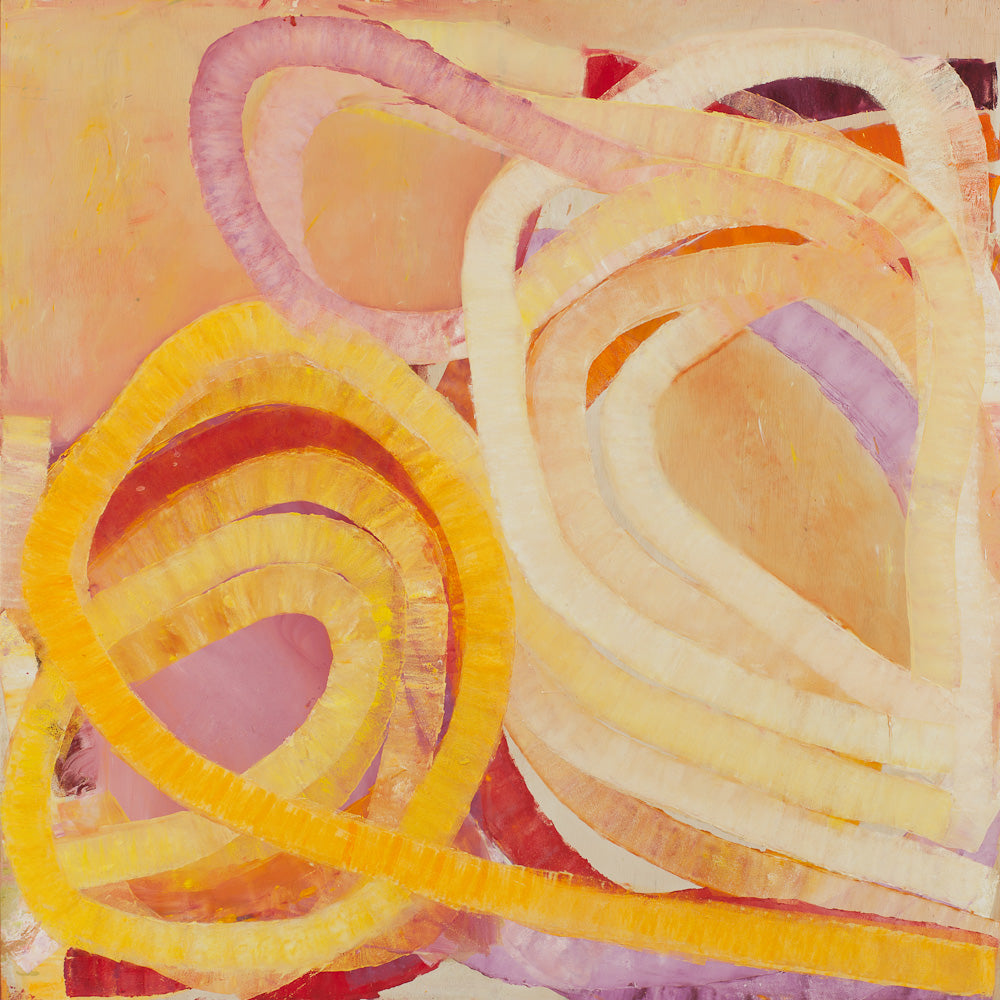 Ildiko Kovacs' 'The DNA of Colour' is now showing at ANU Drill Hall Gallery, Canberra. The exhibition displays a decade of Kovacs' roller paintings, linking the looped, spiral lines with the double helix structure of genetic material.
"In thinking about Kovacs' abstract paintings I was struck by the resemblance of her spiralling lines to the coils of DNA … Her rippling forms seem to twist into a vortex or follow an unravelling double helix pattern. The DNA code is a metaphor for the way these paintings unfold and move with colour, sparked by an excavation of inner feelings and intuition…"

Sioux Garside, curator for Orange Regional Gallery and the Drill Hall Gallery
'The DNA of Colour' is on show until August 11.