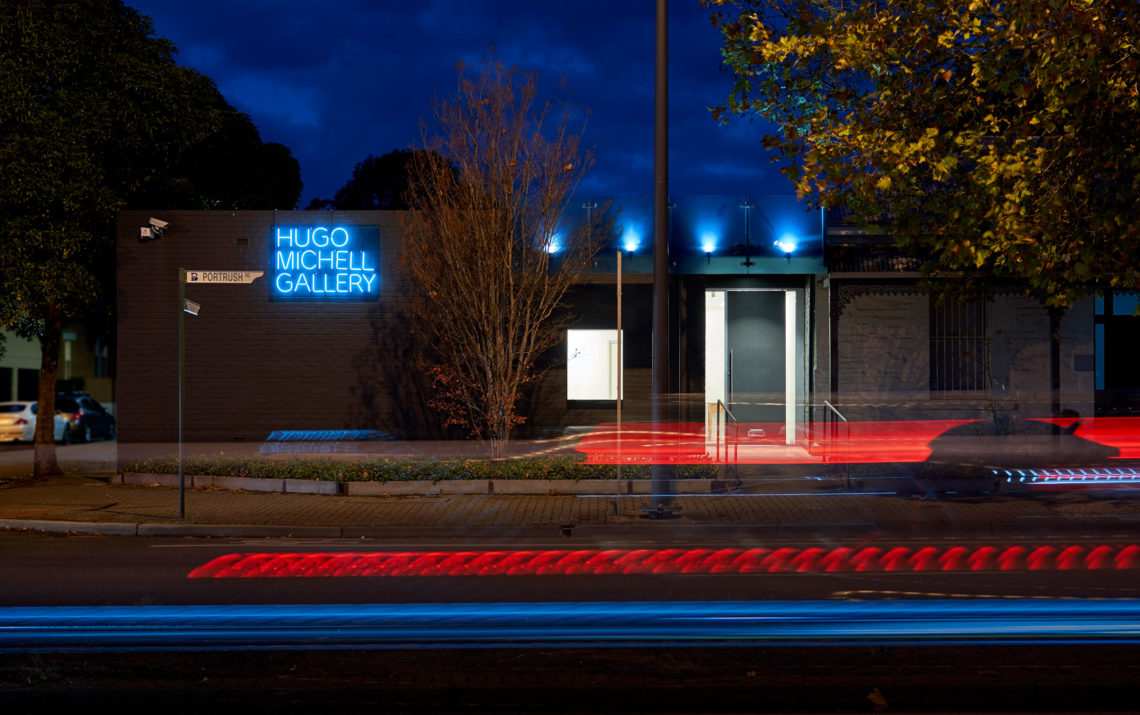 An update regarding Hugo Michell Gallery accessibility during COVID-19.
We are closely monitoring Government instruction regarding the COVID-19 outbreak and as a result have suspended all upcoming opening night events. The gallery spaces are open with the current exhibition program to continue as scheduled.
To ensure the wellbeing of our visitors and staff, we will be observing social distancing and increasing cleaning and hygiene procedures. As recommended, if you are unwell or have been in close contact with someone who is unwell or has travelled overseas within the last 14 days please stay at home and visit us online.
It is important for our cultural sector that we continue to support artists and creative outcomes. We extend our support and sympathy to all impacted in our community.
For those who wish to engage with the gallery at a distance, we will be increasing our social media and online content. As always, you can contact the gallery directly to book an appointment or to receive digital materials regarding available works.