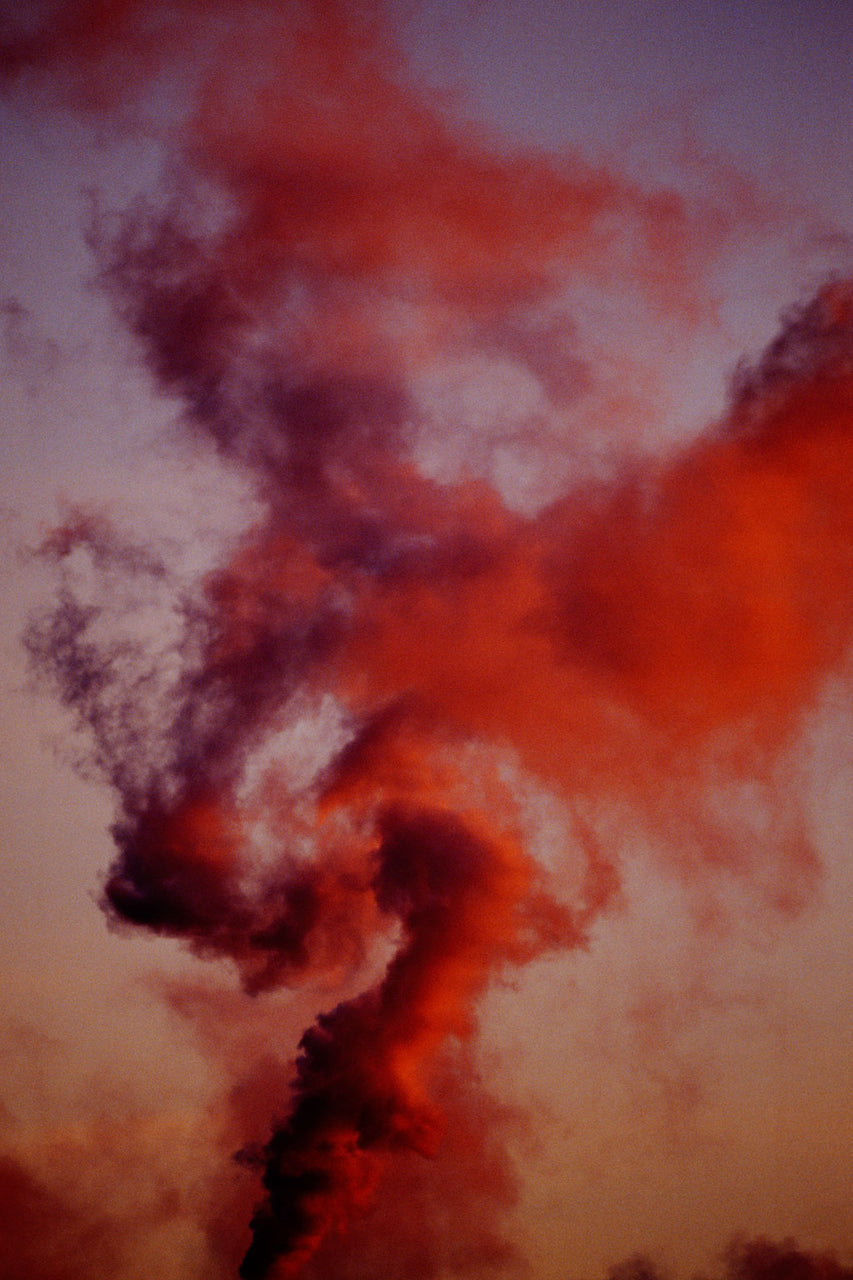 Hugo Michell Gallery invites you to the opening of Trent Parke's 'The Crimson Line' and Sangeeta Sandrasegar's 'Bestiarium 2019' on Thursday 31 October 6-8pm.
For Trent Parke's new series 'The Crimson Line', industrial landscapes are merged with ethereal cloudscapes, a splicing of atmospheres and dual notions of reality.
Life and death, light and shadow, space and time, memory. These are the themes that have always been at the forefront of Parke's work. The Crimson Line continues to explore these ideas. Cinematic in his vision, Parke's work has always been firmly established in film Noir. From the micro to the macro, science, genetics, factory lines, laboratories and processing plants. Global warming, consumerism and beauty, his landscapes provide a backdrop that frames a dark and foreboding narrative of strange truth and fiction.
__
The series Bestiarium 2019 draws upon the history of visual representation from botanical and natural history illustrations and classical Western art genres to examine the legacy of artistic vision upon ways of knowing the world around us. The cutouts draw upon the watercolours of Austrian master dyer Aloys Zötl's Bestiarium, a series of exquisite paintings of various animals undertaken from 1831 until his death in 1887. In Sandrasegar's re-interpreted Bestiarium 2019 these fantastical animals sit alongside sculptures from collections of various German museums in settings of the artists imagination. The palette of the series draws upon they hyper-colour of Indian miniatures, and through these varied references Sandrasegar attempts to fix multiple expressions of seeing.
Sangeeta Sandrasegar has exhibited professionally in national exhibitions of emerging art at the Museum of Contemporary Art, Sydney; the Australian Centre of Contemporary Art, Melbourne; and the Gallery of Modern Art, Queensland; in addition to major international exhibitions and biennials in New Zealand, Korea, India and the USA.
Please join us in celebrating the launch of these two incredible exhibitions!
Exhibition runs until November 23.
Hugo Michell Gallery acknowledges the Kaurna people as the traditional custodians of the Adelaide region, and that their cultural and heritage beliefs are still as important to the living Kaurna people today.