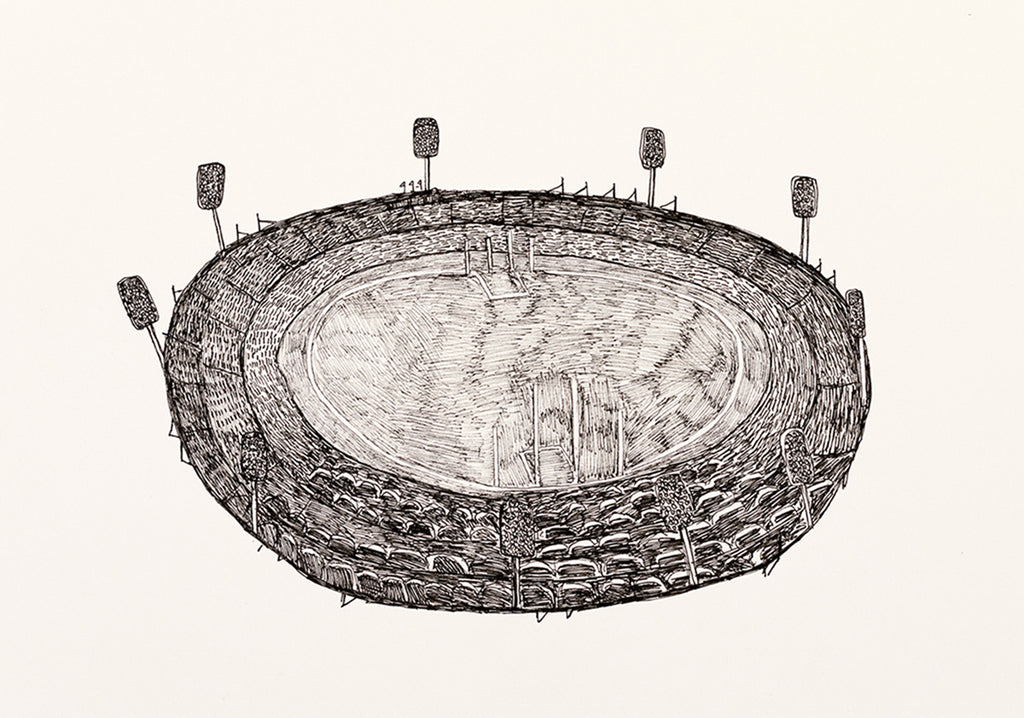 Richard Lewer's 'History of Australia' and Sally Bourke's 'Tall Tales and True'.
"Over the last few years I've read, researched, listened to oral histories, travelled extensively, and interviewed many people, all with the aim of immersing myself in Australia and Australian culture. Giving context to the time that I live in in Australia, I am considering its history, politics, culture, people, et cetera." – Richard Lewer
Representing the culmination of a period of research, Lewer's latest body of work, 'The History of Australia', projects a national narrative. Throughout his career, Lewer's visual outcomes have examined the intricacies of social narratives, and offered an immersive view of experience and community. However, 'The History of Australia' forms a broader chronicle, summoning the chorus to which these findings contribute. 'The History of Australia' provides documentation and an understanding of events that Lewer believes have shaped the Australia we live in today.
—
'Tall Tales and True' by Sally Bourke is a container for oral histories with unbelievable elements. The narrator seems to have been included in its' stories. The silent glances of the characters belie the gravity of its heroes. Perhaps even at the expense of the truth. The painted protagonists of 'Tall Tales and True' ride the spectrum between Veritas, gossip, and the ironic solitude of the echo chamber.
Please join us in celebrating these two incredible exhibitions and our first of 2018!