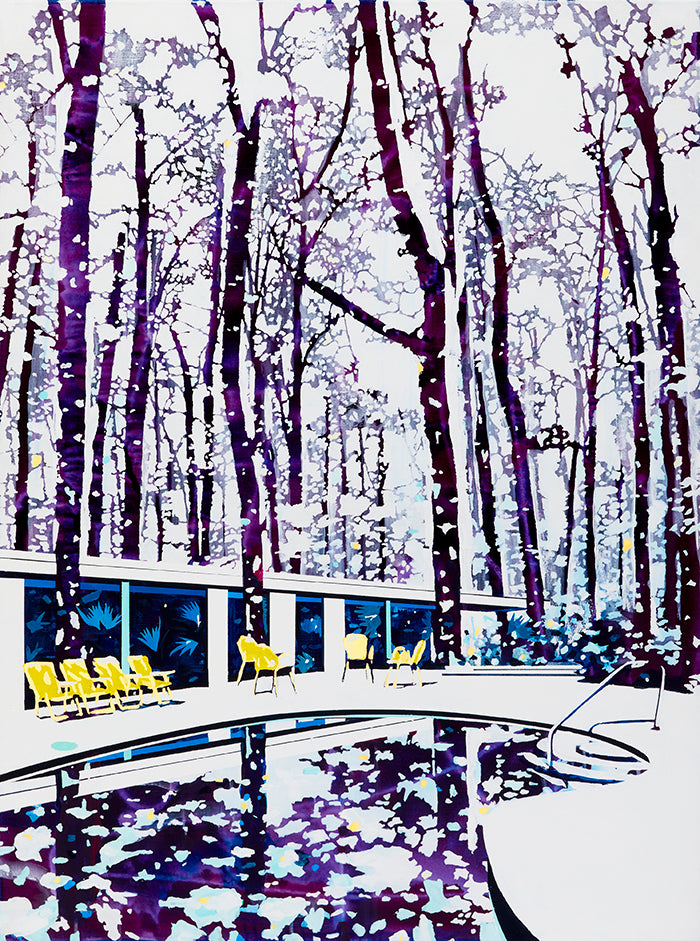 Hugo Michell Gallery invites you to the opening of '12 Frames' by Paul Davies and 'Future History' by Tony Garifalakis.
_____
Paul Davies
12 Frames
Paul Davies work is driven by friction between opposing forces of built and natural environments, design and art, abstraction, and figuration. In his works, featuring modernist architectural homes set in idyllic landscapes devoid of human form, viewers are encouraged to inhabit the space and generate their own narrative.
_____
Tony Garifalakis
Future History
The works in this series, first begun in 2017, take their starting point in pre-existing, printed imagery that is sourced from contemporary interior design manuals and hotel brochures, Garifalakis digitally manipulates the originals to create beguiling and seductive new images, ones that retain a hint of their origin, such as surface textures like aluminium, wood and carpet, whilst at the same time transforming them into something new and unrecognisable.
_____
Hugo Michell Gallery acknowledges the Kaurna people as the traditional custodians of the Adelaide region, and that their cultural and heritage beliefs are still as important to the living Kaurna people today.