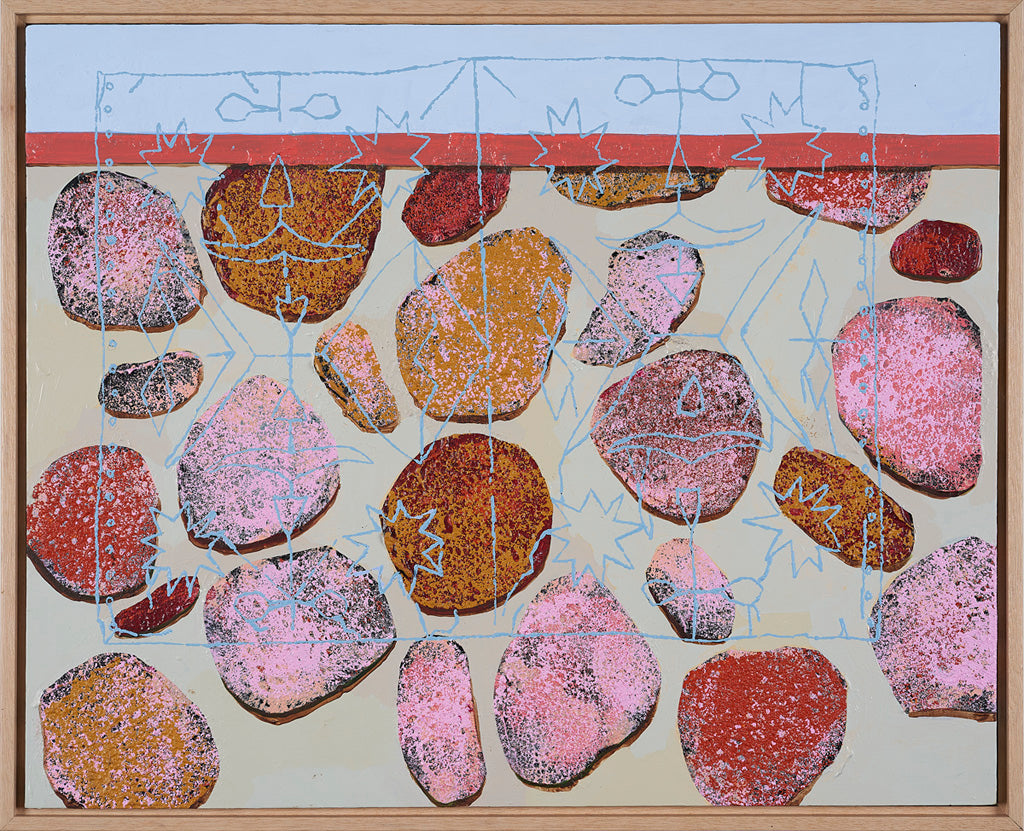 Hugo Michell Gallery invites you to the opening of 'Outside Painting' featuring work by Nadine Christensen, Katrina Dobbs and Bill Hawkins. We're also thrilled to present 'PAK-UH-JING' by Daniel Emma (Daniel To and Emma Aiston) on Thursday 12th March from 6 – 8pm.
'Outside Painting' is a three-person group exhibition looking at how creative influences sustain and expand contemporary painting practices. The exhibition features the work of two emerging Melbourne artists; Katrina Dobbs and Bill Hawkins and the work of Nadine Christensen a mid-career artist with an extensive exhibition history committed to painting practice.
—
Adelaide design duo Daniel Emma (Daniel To and Emma Aiston) present 'PAK UH JING', a selection of study models exploring an interest in the packaging of everyday items, relating to foods, travel, loved ones, personal childhoods, and general nostalgia.
Within each of these pieces Daniel Emma continue to investigate colour and material combinations, a constant in their work.
"This theme brings us monumental joy and satisfaction enabling us to create pieces that are 'just nice'."
Please join us in celebrating the launch of these two exhibitions!
Exhibition runs until 8 April.
Hugo Michell Gallery acknowledges the Kaurna people as the traditional custodians of the Adelaide region, and that their cultural and heritage beliefs are still as important to the living Kaurna people today.