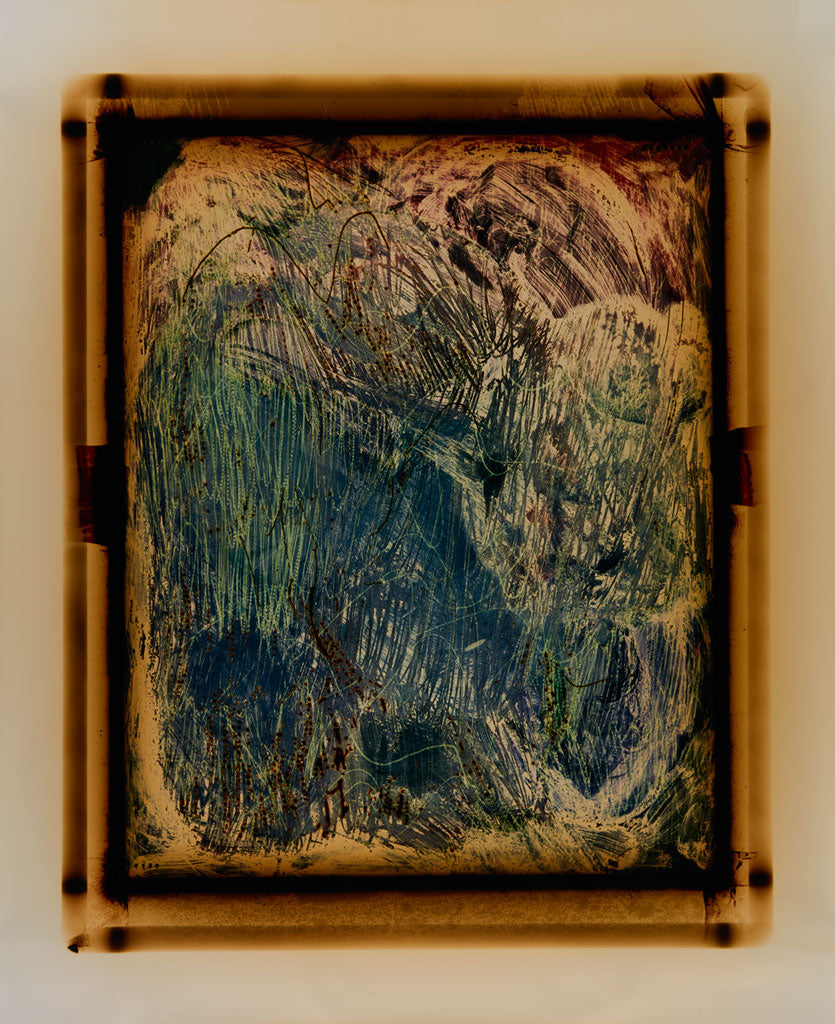 Hugo Michell Gallery invites you to the opening of Justine Varga's 'Areola' and Kate Just's 'From China with Love'.
Justine Varga's artistic practice demonstrates a sustained interrogation of what we assume photographs to be, and what we expect them to do. Utilising physical manipulations of the material surfaces she works with, Varga touches, smears and inverts negatives, she layers and overlaps exposures, she retains the visual residue of their processes of becoming.
…
Etymologically speaking, the word areola has its roots in Latin, originally referring to a small, open space. Areola also refers to those 'small spaces between lines or cracks on a leaf or an insect's wing'.
…
Made without a camera to act as intermediary, these images are manifestations of physical contact, visual traces of skin on skin. As she presses the pigment-smeared flesh of her hand onto the negative's surface, Varga repudiates the lens's definitive frame. Exploiting the tension between negative and positive, Varga's tactile manipulations of her materials make evident the physicality of her process…Stripping the mechanistic reproductive power of the camera from the process of making a photographic object, Varga posits instead a method of bodily creation. The spatial and conceptual distance between maker and object is collapsed. Particles of skin and saliva mark the photographic skin, the body of the artist pervading the body of work. Stretching the picture's frame beyond its conventional limits, these works complicate the certitude of the border which they both occupy and expand.
—Kirsty Baker
—
Kate Just is an established artist who works with sculpture, installation, neon, textiles, and photography to produce artworks that promote feminist representations of the body and experience. Just is well-known for using textile crafts including knitting as both narrative devices and unwitting political tools. In addition to her highly-crafted solo artworks, Just often works socially and collaboratively within communities to tackle significant social issues including sexual harassment and violence against women.
'From China With Love' is a series of hand-sewn textile hangings and a photograph produced during a residency at Red Gate in Beijing in 2018. 'From China With Love' is inspired by images and ideas of love, relationships, and feminism in China.
Please join us in celebrating these two incredible exhibitions and the launch of our 2019 exhibition program!
Hugo Michell Gallery acknowledges the Kaurna people as the traditional custodians of the Adelaide region, and that their cultural and heritage beliefs are still as important to the living Kaurna people today.