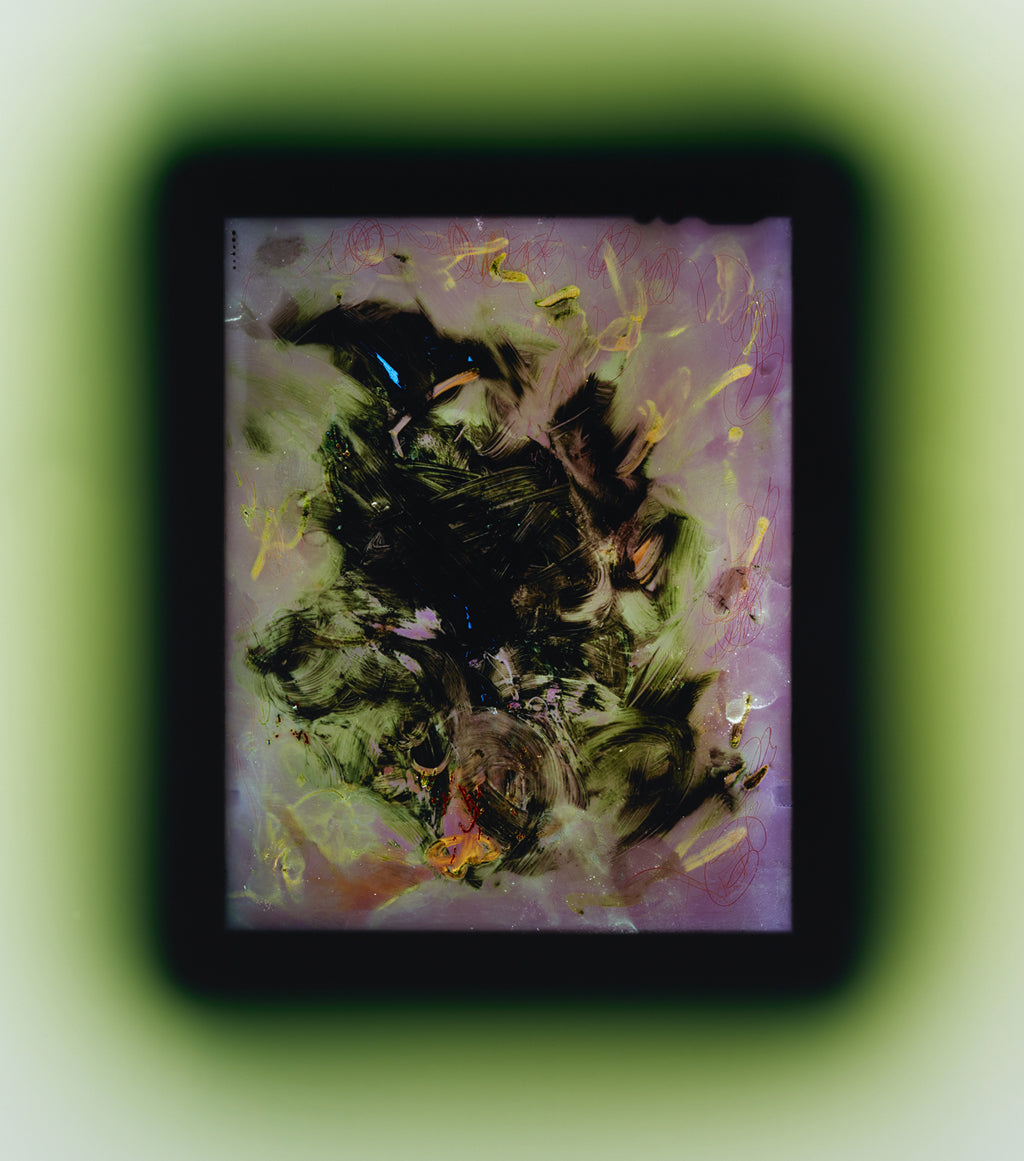 Hugo Michell Gallery invites you to the opening of 'Masque' by Justine Varga and 'How the prisoners yearn when the forests burn' by Grant Nimmo.
_____
Masque
Justine Varga
When we look at photographs, we are generally asked to view them as a window onto another place and time. The works that comprise 'Masque' rupture this convention by asking the viewer to simultaneously look through and at their photographicness, and from their centre to their edge. The matrixes from which these photographs derive are negatives that have been inscribed with saliva, urine, bath water, ink and paint, mingled materials of genealogical and historical remembering. These photographs also deliberately draw our attention to their margins, an area of the photograph created during the printing process itself. Refusing to give up any easy meaning, Masque stages an encounter with the viewer, an experience as much as a document.
_____
How the prisoners yearn when the forests burn
Grant Nimmo
"There is something unsettling about the landscapes Nimmo depicts in How the prisoners yearn when the forests burn. The crispness and clarity of the works are a call to see the landscape anew, they recall the wonder of the first European colonial artists and viewing these works, it would be easy to believe that the Australian Impressionists and their complicated legacy of nationalism and sentimentality never were. Devoid of any trace of human presence these works allow the landscape the space to speak for itself.
Taken together 'How the prisoners yearn when the forests burn' provides an opportunity for contemplation, underlying these works; however, there is an inescapable note of anxiety over the fragility of their subject matter." – Bill Abrahams
_____
Hugo Michell Gallery acknowledges the Kaurna people as the traditional custodians of the Adelaide region, and that their cultural and heritage beliefs are still as important to the living Kaurna people today.