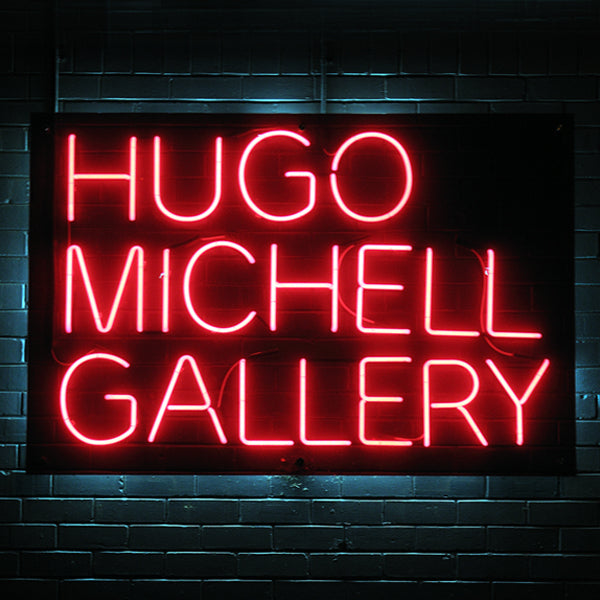 Established in 2008, Hugo Michell Gallery is celebrating its tenth year of operation in 2018. To celebrate this anniversary, Gallery Director Hugo Michell has invited represented artists to exhibit in the final exhibition of the year, DECADE. 
Of the significant milestone, Hugo states:
I am incredibly humbled to be celebrating the tenth year of Hugo Michell Gallery. In a tough climate we have been lucky to grow each year, building our client base and our relationships with artists. I feel extremely lucky to work with the group of artists we do, and am in awe of all of their achievements. I am so grateful for the support of our wonderful clients. We are so fortunate to have great relationships with the talented curators at state galleries and institutions throughout Australia. The team at Hugo Michell Gallery love what we do, are passionate about the Australian contemporary art scene, and look to the future with enthusiasm.
Featuring works by Narelle Autio, David Booth [Ghostpatrol], Sally Bourke, Nadine Christensen, James Dodd, Tony Garifalakis, Lucas Grogan, Ildiko Kovacs, Janet Laurence, Richard Lewer, William Mackinnon, Fiona McMonagle, Nana Ohnesorge, Trent Parke, Elvis Richardson, Lisa Roet, Paul Sloan, Tim Sterling, Justine Varga, Sera Waters, Amy Joy Watson, and Paul Yore.
Please join us in attending DECADE which will open to the public from Tuesday November 20 til December 12.
Press Coverage
The Adelaide Review
ABC Adelaide
Art Guide