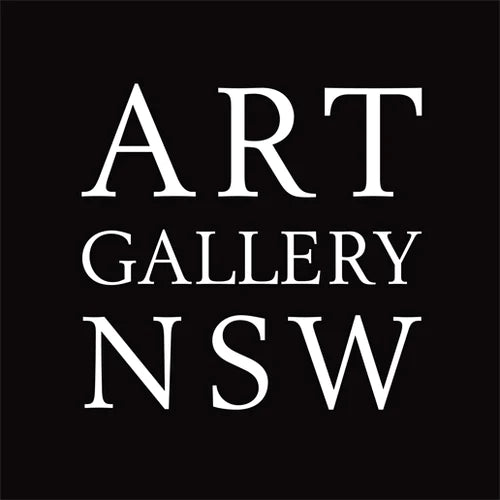 The 2023 Archibald, Wynne and Sulman Art Prize finalists have been announced!
Zaachariaha Fielding, Richard Lewer, and William Mackinnon have been selected as finalists; Zaachariaha Fielding is a finalist in the Wynne Prize; Richard Lewer as a finalist in the Sulman Prize; and William Mackinnon has been announced as a finalist for the Archibald Prize.
Presented by Art Gallery of New South Wales, the exhibition will run from 6 May – 3 September 2023
Zaachariaha Fielding, Inma, acrylic on linen, 198.5 x 306.2 cm
This painting by first-time Wynne Prize finalist Zaachariaha Fielding depicts the sounds of Mimili, a small community in the eastern part of the Aṉangu Pitjantjatjara Yankunytjatjara (APY) Lands. Fielding says, "This is a memory that I was able to document which happened in Paraulpi. It's a place that's like the Sydney Opera House for the APY Lands! It's where people come to embrace and celebrate children, teaching them how to move and mimic their clan emblem, and, for Mimili, this has always been the maku (witchetty grub)."
Fielding presents Mimili through his childhood lens, recalling how he observed inma (song and dance) and movement. He says, "The atmosphere of this work is full of sound, movement and teaching. All of the communities [are] coming together, shar[ing] their storylines. However, this platform is only for children. This is for the babies and it's about them being taught by the masters, their Elders."
Fielding literally weaves Pitjantjatjara language into this work, using the teaching between grandchildren and grandparents as a stylistic element to outline and define the artist's view of Country.
Richard Lewer, Richard's medical disasters, acrylic on linen, 181.5 x 152.7 cm
About the work, Lewer shares: "This self-portrait documents my medical history and the experience of inhabiting this body. My work frequently explores vulnerability and personal history by bringing to light topics that may be considered taboo or seen as oversharing. I am not seeking sympathy or pity. The confessional and humorous nature of the painting is a way for me to override any shame or stigma of talking about my health.
Placing these intimate and sometimes embarrassing personal histories and experiences in the public domain is both cathartic and empowering for me as an artist, and hopefully this work prompts audiences to share and examine their own bodily histories."
William Mackinnon, Rich Lewer, friend and rival in sport and art, acrylic, oil, automotive spray and glitter on linen, 159 x 129.3 cm
William Mackinnon's subject is fellow artist Richard Lewer. Both are four-time Archibald finalists, while Lewer is represented in this year's Sulman Prize and was one of the artists commissioned by the Art Gallery of New South Wales to produce work for the Sydney Modern Project.
'I have known Rich for many years. We have shown at some of the same galleries and have often been finalists in the same prizes. Over the last few years, we have found a shared love of sport and have a rolling competition going on between tennis, padel [a racket sport] and surfing,' says Mackinnon.
'Rich's altruism is legendary. He is constantly supporting other artists and has helped me catch a break several times in my career. He devoted a decade of unpaid hours to train amateur boxers, who had no idea what a big figure he was in the artworld.
'There is another side to Rich that few see: his indomitable work ethic and determination to push himself. He has the inner mongrel to fight his way to the top. In January [2023], he destroyed three months of work as "it just wasn't good enough".'
'Every artist needs a rival to push them to greater heights. Freud had Bacon, Manet had Degas, Picasso had Matisse. I have Rich Lewer.'