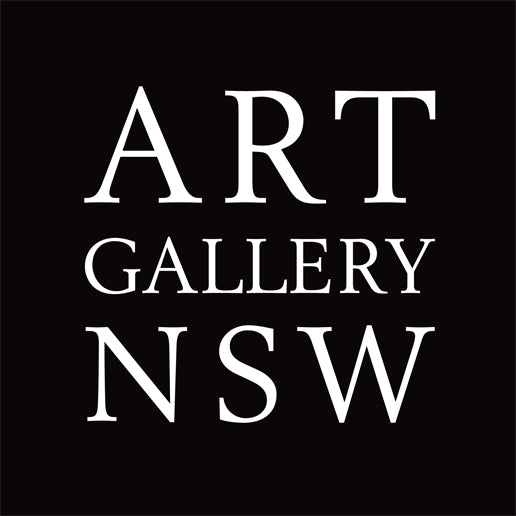 The 2021 Archibald, Wynne and Sulman Art Prize finalists have been announced! 
Richard Lewer has been announced as a finalist for the Archibald Prize; William Mackinnon has been announced as finalist in both the Archibald Prize and Wynne Prize; and Clara Adolphs and Ildiko Kovacs are both finalists in the Sir John Sulman Prize.
Presented by Art Gallery of New South Wales, the exhibition will run from 5th of June to 26th September 2021.
The Archibald Prize, first awarded in 1921, is Australia's favourite art award, and one of its most prestigious. Awarded to the best portrait painting, a who's who of Australian culture – from politicians to celebrities, sporting heroes to artists.
Richard Lewer, Liz Laverty, oil on canvas, 153.5 x 153 cm.
Of the work, Lewer says: "'I met Liz not long after Colin died in 2013. Naturally our conversations then were mostly about loss and love. But over the years I've been painting Liz, I've seen steep changes in her energy, positivity and zest for life as she redefines herself,' says Lewer.
"The women I know of Liz's generation have an inner strength. It may be a generalisation, but after the loss of a partner they often seem to live more productive, happier lives than their male counterparts.
I have painted Liz wearing one of her signature polka-dot blouses. The highly vibrant colour palette reflects Liz's warmth and liveliness, the yellow ochre enriching her red hair, pale complexion and blue eyes."
William Mackinnon, Dark dad / extremis, acrylic, oil and enamel on linen, 200 x 150 cm.
Of the work, Mackinnon says: "Parenthood has been an overwhelmingly positive experience. However, at times, I have felt pushed to the edge,' says Mackinnon.
'There is no doubt that it's harder for the mother who gives birth, breastfeeds and undergoes physiological and hormonal changes. That said, the father has to cope with the aforementioned and is in shock at the change to life as previously known!
While attempting a night feed, feeling completely frayed, I glimpsed myself in the mirror. In a near-hallucinatory state from interrupted sleep, I looked deranged. Then Lucky took the bottle and stopped crying, and I experienced peace and a delicious intimacy – a small moment of grace.
I wanted to convey how I felt in the handling of the paint – raw emotion and raw linen, my stained pyjamas stuck on, evoking the sharp shift in reality. My hair was painted straight from the tube, while the linen is indelibly stained with deep Prussian blue."
The Wynne Prize was established following a bequest by Richard Wynne, who died in 1895, and first awarded in 1897, in honour of the official opening of the Gallery at its present site.
About the work, Mackinnon says: "In 2019, I made a large triptych about the Australian explorers Burke and Wills. This opened up a new territory for me. Adventure and folly (ii) references time spent in the powerful Kimberley region, but it is an invented landscape. For me, landscape painting is more about what is going on inside me.
Adventure and folly (ii) follows Australia's ever-hotter summers and increasingly frequent, devastating fires. However, the black represents any unforeseen negative force, be it COVID-19 or any event that devastates one's personal landscape. In 1983, when I was five, our family house burnt down in the Ash Wednesday bushfires, just two weeks after we moved in. Importantly, fire creates regeneration and opportunities for growth and change."
William Mackinnon, Adventure and folly (ii), acrylic, oil and automotive enamel on linen, 258 x 200 cm.
The Sulman Prize was established within the terms of Sir John Sulman's bequest, the prize was first awarded in 1936. Each year the trustees of the Art Gallery of NSW invite a guest artist to judge this open competition.
Clara Adolphs, Spectators, oil on linen, left panel: 132.6 x 188.7 cm; right panel: 132.6 x 188.3 cm.
About the work, Clara Adolphs says: "My work explores the notion of time and memory. Fascinated by the question of what remains after a moment has passed, I often use abandoned anonymous photographs as the starting point for my paintings. Disconnecting from the subjects' identities allows a focus on the indefinable, yet timeless, collective nature of the human experience.
Spectators began as three photographs. I was drawn to these images by their shared sense of suspense and anticipation. By weaving them together to make this diptych – a process of choosing what will remain and what I will omit – I have created a new context, while giving these figures a new life."
Ildiko Kovacs, Aquine, oil on board, 240 x 120 cm.
About the work, Kovacs says: "Over the last few years, I have been looking more at sculpture, which has influenced my paintings. I paint using a foam roller, which lends itself to making a more solid line. As part of my process, I rework the line intuitively, finding form and rhythm simultaneously with colour. I remould the line, weave it, stack it and reconstruct it until I reach a wholeness in the making, attaining a feeling that sits comfortably in my physicality as well as in what I see."
 Exhibition runs 5th June to 26th September 2021