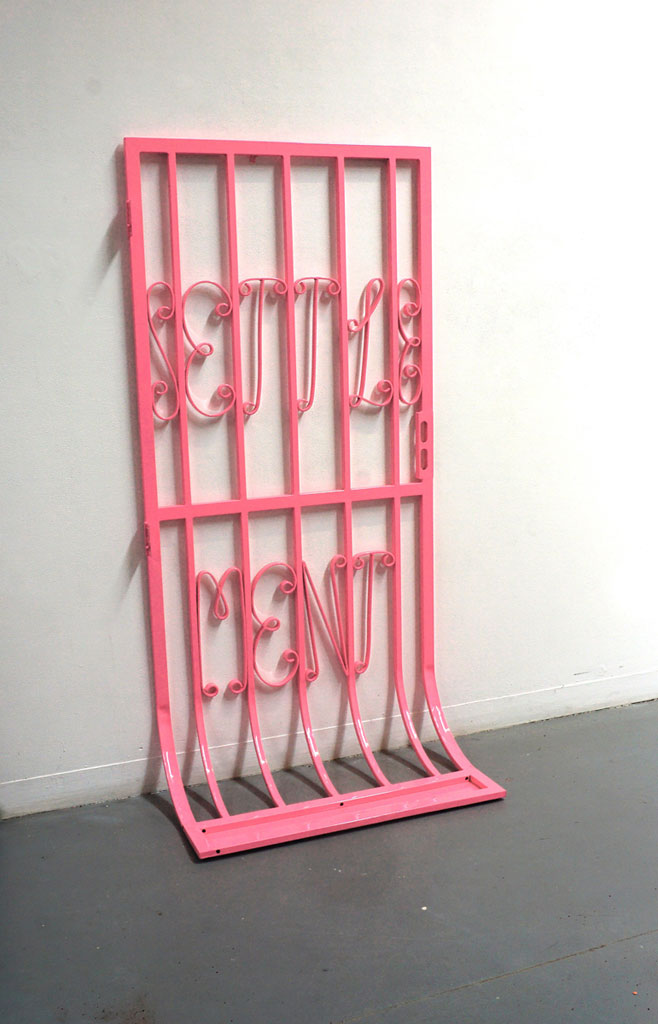 Elvis Richardson is exhibiting in the inaugural Kyneton Contemporary Art Triennial (KCAT), launching Friday April 13.
Artworks by ten Australian artists will be on display in unusual sites all over Kyneton.
Artist Lifestyle presents machine style, hand painted, enamel on aluminum, for shiny, capitalist marketing promises, both a sales pitch and a word of warning, depending on the target audience.  Is the artist lifestyle for you?  Anagrams of Artist Lifestyle feature on each panel and together mysteriously unpack a hidden truthfulness, underlying expectations and assumed promises within its self referential reshuffled letters.

The words generated seem to speak directly to the contested social and economic value of art and the role of being an artist today.  Artist lifestyle questions how personal, civic and national identity are formulated around artistic acts, objects and events.

Artist Lifestyle installed like real estate signs in the Kyneton Triennale comments on the global phenomenon of gentrification which is a localised form of colonialism where economically disadvantaged residents are forced to move on and out of neighborhoods and communities they contributed to developing to accommodate a new set of property owners.  The artists implication in the process of gentrification is being the visible beacon to property investors and developers to make their moves.