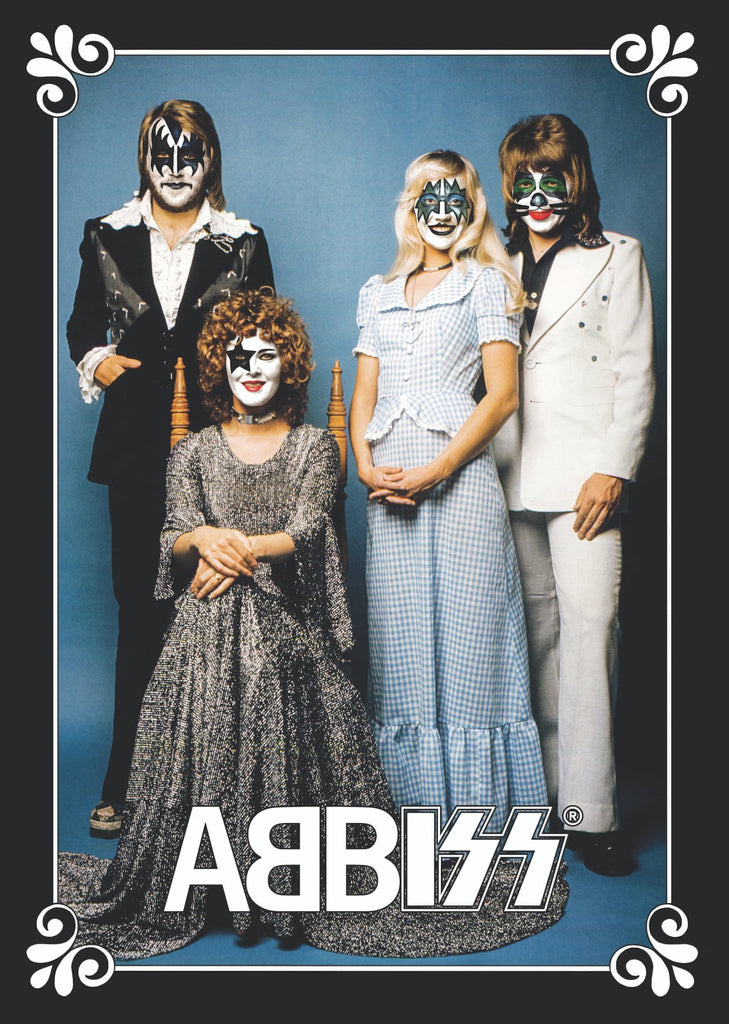 Tony Garifalakis 'BEYOND GOOD AND EVIL' editioned print
BEYOND GOOD AND EVIL editioned print by Tony Garifalakis.
Tony Garifalakis' practice over the past two decades has constituted an examination of social relations and the semiotics of power. His work particularly engages the ways in which the meaning of signs, symbols and images might be ascribed, conveyed or transformed through culture, and how conventional notions of hierarchy and status might be undermined or subverted. Garifalakis interrogates social, political, artistic and religious systems of belief – as well as the institutions that uphold them – through a range of strategies that include amplification of the signifiers utilised by those institutions themselves; subversive juxtaposition of image and text; and the deployment of dark, incongruous humour. Previously, Garifalakis has utilised the imagery from various of his own subcultural interests to consider the ways in which such iconography infiltrates popular culture.
Edition of 250 + 2AP
C-type print on Fuji gloss paper, 2022. 
Dimensions: 84.1 x 59.4 cm

This print is unframed. If you would like to arrange framing please contact Hugo Michell Gallery at mail@hugomichellgallery.com
Please note that freight for this item includes insurance and signature on delivery.