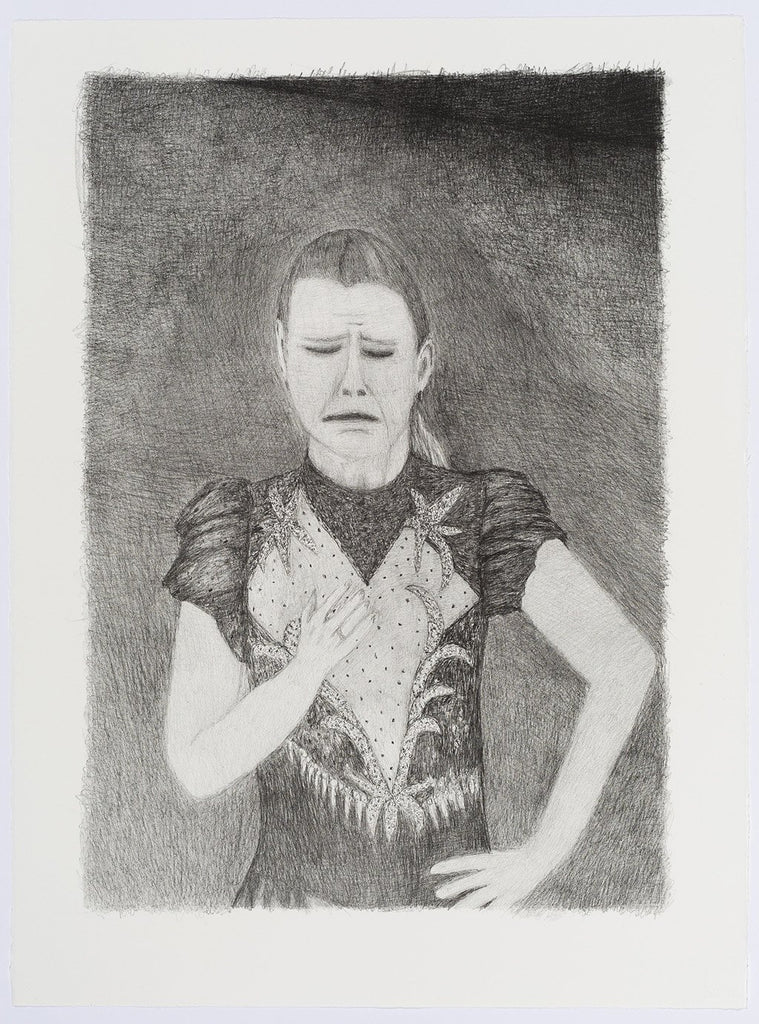 Richard Lewer 'Tonya Harding' Lithograph Print
Tonya Harding editioned print by Richard Lewer. 
Tonya Harding was an impressive ice skater with unmatched athleticism. She was the first woman to attempt and land a triple axel but was pitted against her fellow competitor Nancy Kerrigan who was the darling of 1990's American ice-skating. In January 1994, Tonya Harding's ex-husband hired a hit man to club Nancy Kerrigan's knee during practice for the U.S. Women's Championships in Detroit. The injury temporarily took Kerrigan out of competition but Harding was banned from competing for life – she has always maintained that she did not know about the attack before it happened.
Signed, edition of 15. Lithograph print, 2020. 
Print size: 66cm × 45.5cm
Paper size: 76cm × 56cm
Due to the delicate nature of this print, please contact Hugo Michell Gallery to arrange delivery and/ or framing of this work.