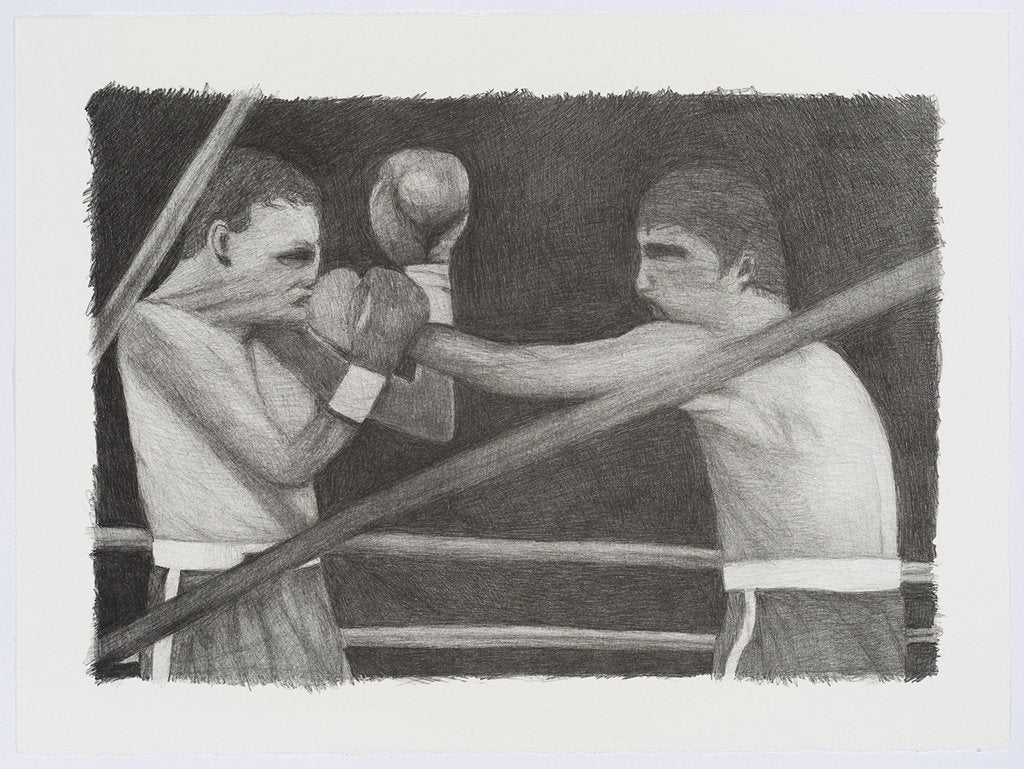 Richard Lewer 'Antonio Margarito' Lithograph Print
Antonio Margarito editioned print by Richard Lewer. 
Prior to the 2009 Shane Mosley vs. Antonio Margarito welterweight fight, Mosley's trainer, Naazim Richardson was in Margarito's dressing room so he could observe his hands getting wrapped before putting on his boxing gloves. Richardson noticed what appeared to be Plaster of Paris powder on Margarito's wraps. Plaster of Paris hardens when it comes into contact with moisture and any fighter will sweat during the course of a fight. As soon as Richardson saw the substance, he accused Margarito of fighting with loaded gloves. Margarito's hands were rewrapped and Mosley hammered Margarito.
Signed, edition of 15. Lithograph print, 2020. 
Print size: 66cm × 45.5cm
Paper size: 76cm × 56cm
Due to the delicate nature of this print, please contact Hugo Michell Gallery to arrange delivery and/ or framing of this work.