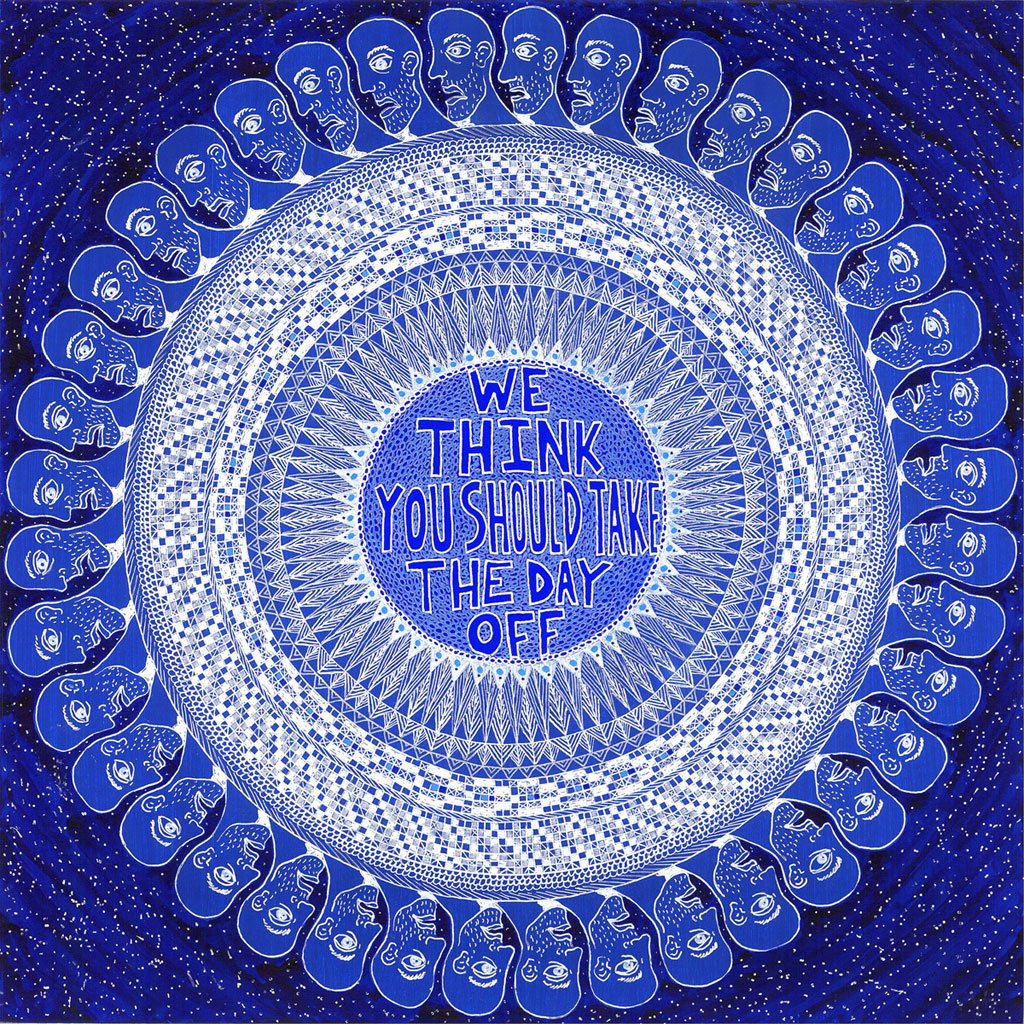 Lucas Grogan 'DAY OFF' print
WE THINK YOU SHOULD TAKE THE DAY OFF editioned print by Lucas Grogan.
Lucas Grogan draws inspiration from a myriad of influences, but his intricate geometric linework has always examined the 'other' and pushes the limits of what is socially acceptable. He is interested in the demarcations, prejudices and collisions between competing and/or colliding cultures. Exploring themes of isolation, inclusion and cultural collisions through an autobiographical lens, working across needlepoint, installation, painting and drawing.
Grogan's work is irreverent, political and laden with sexual themes and scurrilous humour. Manipulating a controlled palette, paired with an expert use of line, pattern and an acerbic wit. His pithy phrases and vignettes of everyday life make acute observations and connections across a broad spectrum of experiences.


Signed, edition of 100. Archival digital print, 2020. Printed on 160 gsm satin paper
Print size: 41 x 41 cm
Paper size: 45 x 45 cm