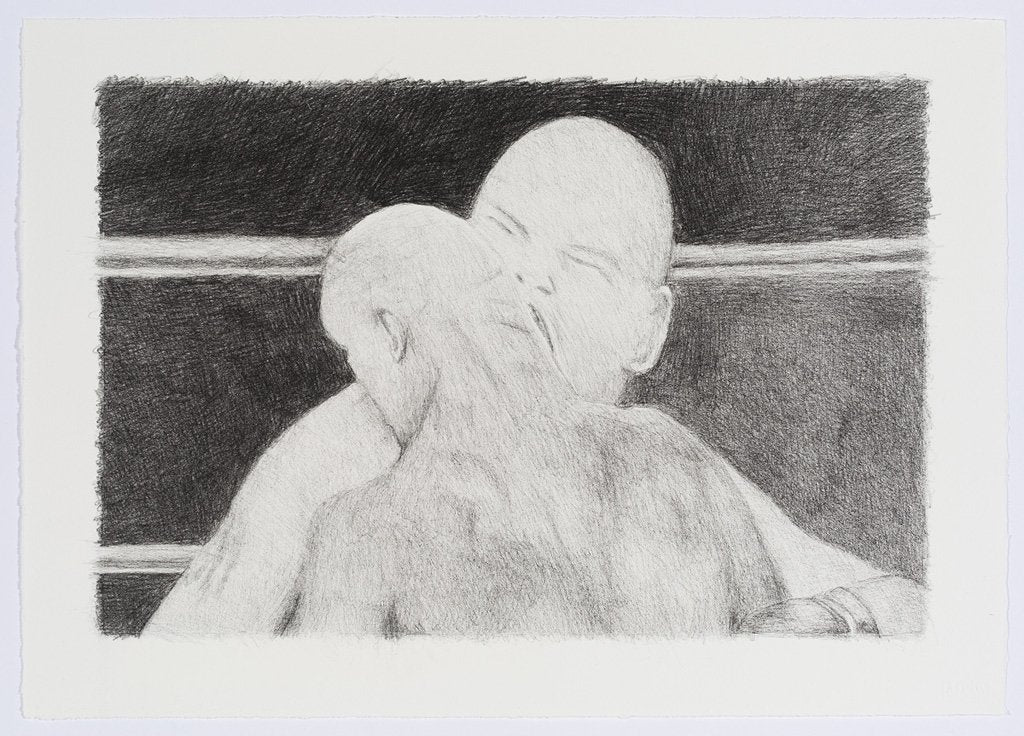 Richard Lewer 'Tyson vs Holyfield' Lithograph Print
Tyson vs Holyfield editioned print by Richard Lewer. 
After losing to Evander Holyfield in 1996, Mike Tyson was desperate to set his career back on course with their highly anticipated rematch in 1997. In the first round Holyfield hit Tyson hard with body shots while Tyson flailed, then Holyfield head-butted Tyson, opening a cut over Tyson's right eye. Late in the third round the two were involved in a clinch, Tyson spit out his mouthguard, bit off a chunk of Holyfield's right ear and then spit it onto the canvas. The gruesome move cost Tyson two points but the fight was allowed to continue. And then Tyson bit Holyfield's other ear. With 10 seconds left in the third round, he was disqualified.
Signed, edition of 15. Lithograph print, 2020. 
Image size: 31cm × 46cm
Paper size: 38cm × 54cm

Due to the delicate nature of this print, please contact Hugo Michell Gallery to arrange delivery and/ or framing of this work.