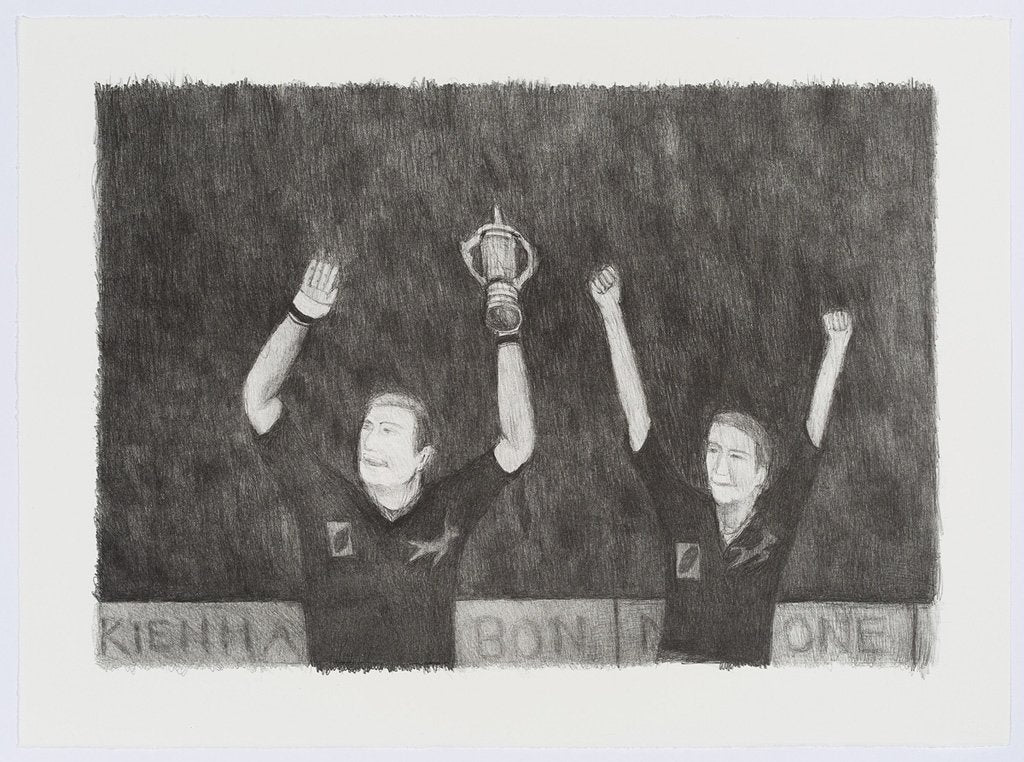 Richard Lewer 'South Africa World Cup' Lithograph Print
South Africa World Cup editioned print by Richard Lewer. 
A diarrhoea and vomiting bug swept through the All Blacks team two days before the 1995 Rugby World Cup final. During the game, which South Africa won, some New Zealand players could be seen vomiting on the sidelines. Many believe that gambling syndicates, not wanting to pay out on the match favourite, were behind the deliberate poisoning linked to catering at the All Black's Johannesburg hotel.
Signed, edition of 15. Lithograph print, 2020. 
Print size: 66cm × 45.5cm
Paper size: 76cm × 56cm
Due to the delicate nature of this print, please contact Hugo Michell Gallery to arrange delivery and/ or framing of this work.