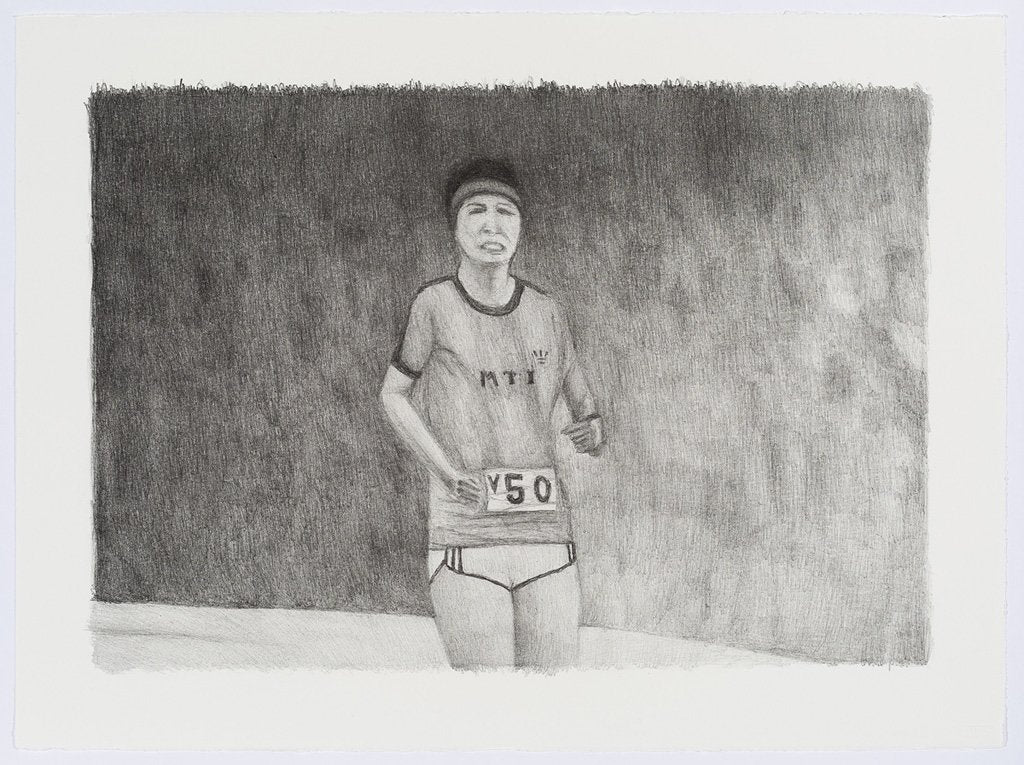 Richard Lewer 'Rosie Ruiz' Lithograph Print
Rosie Ruiz editioned print by Richard Lewer. 
Rosie Ruiz won the women's category for the Boston Marathon in 1980 with the fastest time for the Boston Marathon and third fastest women's marathon recorded of all time. Rosie had her title stripped and was disqualified a week later after it was found she hadn't run the whole course. She'd joined the marathon only 1 km from the finish line. Suspicions were initially raised during her after-race interview; she couldn't recall her race plan or intervals and splits, had no memory of any special features or the crowds along the course nor could she recall the raucous cheers - a tradition - for the first woman past the university. Physically she wasn't even fatigued or sweating on camera. Later when questions were asked, marathon checkpoint spotters couldn't recall seeing her, nor could any female frontrunners remember being passed by her.
Signed, edition of 15. Lithograph print, 2020. 
Print size: 66cm × 45.5cm
Paper size: 76cm × 56cm
Due to the delicate nature of this print, please contact Hugo Michell Gallery to arrange delivery and/ or framing of this work.