The Surfer's Journal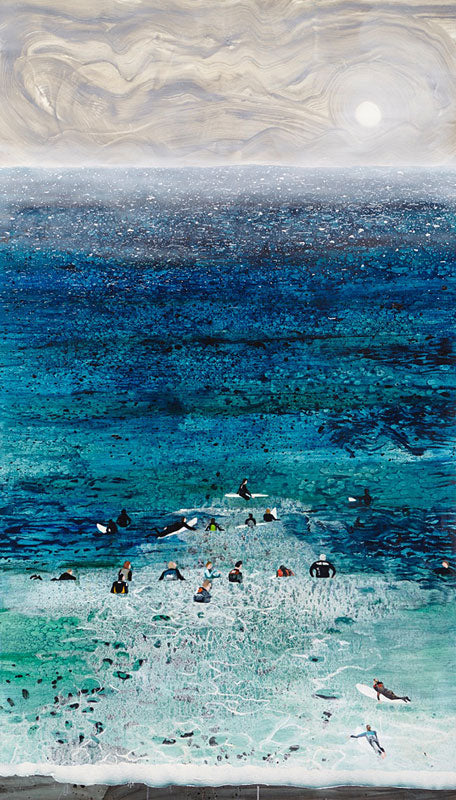 "William Mackinnon''s landscape paintings portray the Australian terrain and the road laid upon it with ebullience, wonder, whispers——and even terror. The artist makes paintings you can almost inhabit. His visions of the rural parcels around Melbourne capture the vastness of his domain in manners both terrestrial and emotional. But movement and displacement abound in his pictures too, conveying temporal urgency with stunning effect.
In day-lit, long-range views of wooded cliffs along the sea, and racy snapshots from nocturnal car rides wrought with dazzling, painterly invention and compositional risk, Mackinnon suggests the notion that the extraordinary abounds in the mundane and that the search for a perfect wave is not unlike the struggle to make a perfect work of art."
An extract hot off the press from The Speed of Light and Dark: The paintings of William Mackinnon 
by Alex Weinstein in The Surfer's Journal