SA LIFE AWARDS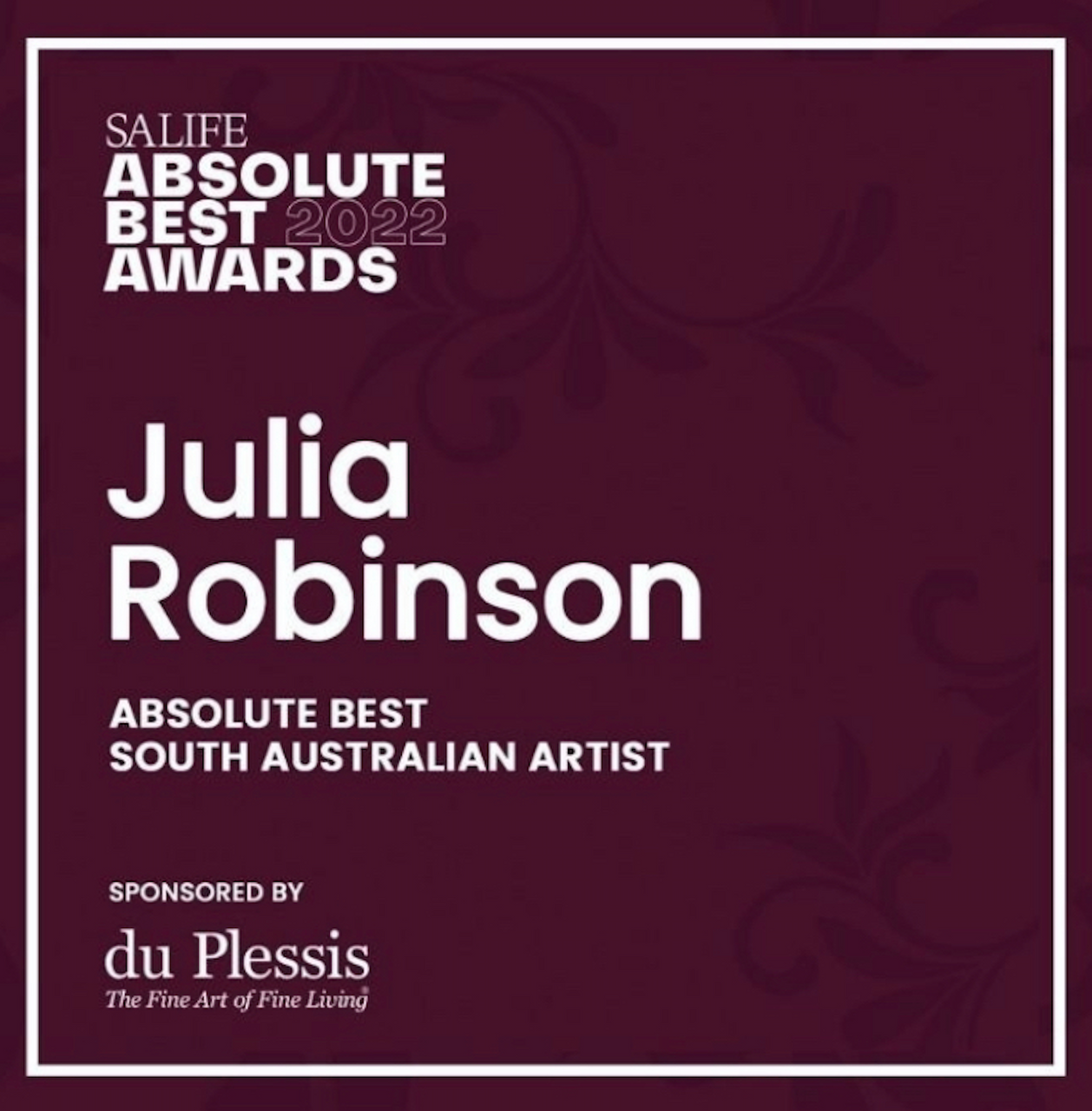 We are thrilled to share that Julia Robinson has been awarded the Absolute Best South Australian Artist Award for SA Life's 'Absolute Best Awards' for 2022.
⁠
The awards celebrate the finest in South Australian food, drink, travel and design, as well as the individuals and businesses leading the way in their fields.⁠

Congratulations to all the nominees for this category - Margaret Ambridge and Daryl Austin!

To read more about this year's finalists, pick up a copy of the December issue of SALIFE.
Portrait of Julia Robinson, 2022. Photography by Sam Roberts