Philjames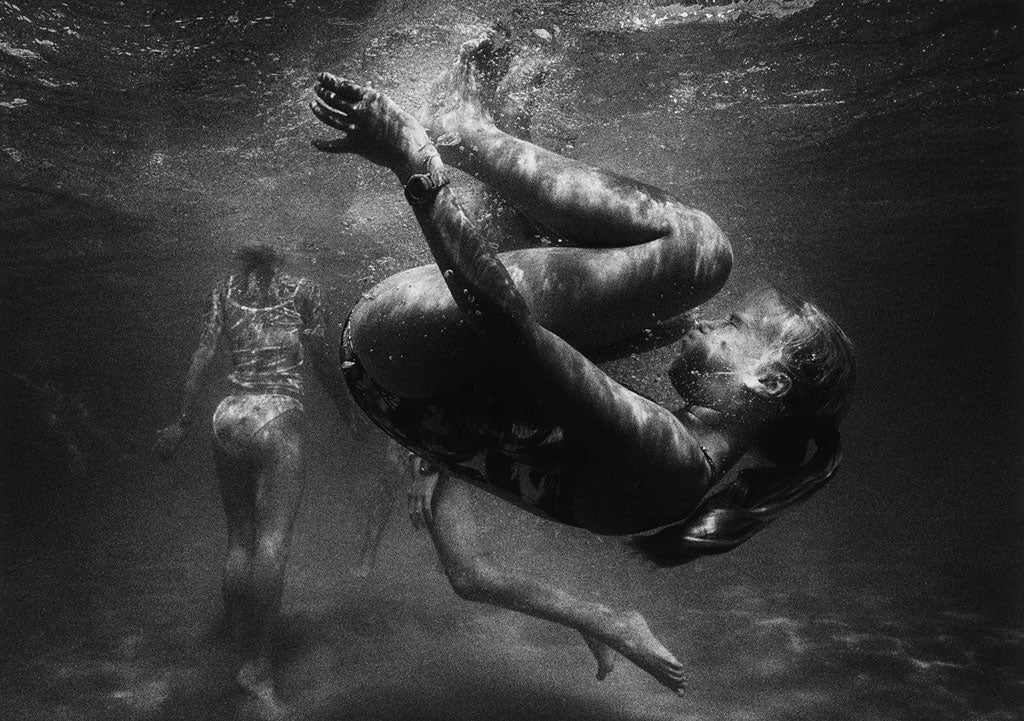 Hugo Michell Gallery invites you to the opening of our SALA exhibitions; Narelle Autio & Trent Parke's The Seventh Wave and Philjames' The Lite Ages, on Thursday, August 3 from 6pm!
First exhibited in 2000, The Seventh Wave is a collaborative exhibition by acclaimed photographers Narelle Autio and partner Trent Parke.
Penetrating the sea's surface, they got under a nation's skin. Their pictures catch Australians' infinite patience in waiting for the next wave; their fearlessness in diving into the tumultuous swell; their blithe spirit in that final flick of the hair.
– Michael Fitzgerald
—-
In his latest body of work, The Lite Ages, Philjames continues to intervene directly on vintage reproductions of traditional paintings with playful outcomes. Philjames presents the works as genuine artefact and elevates the status of pop culture comics such as The Simpsons and Mickey Mouse to historical significance. Humorous, entertaining and executed with faithfulness, The Lite Ages reveals the artist's imagination and mischief.
Please join us in celebrating the launch of these two exhibitions on August 3!