Neon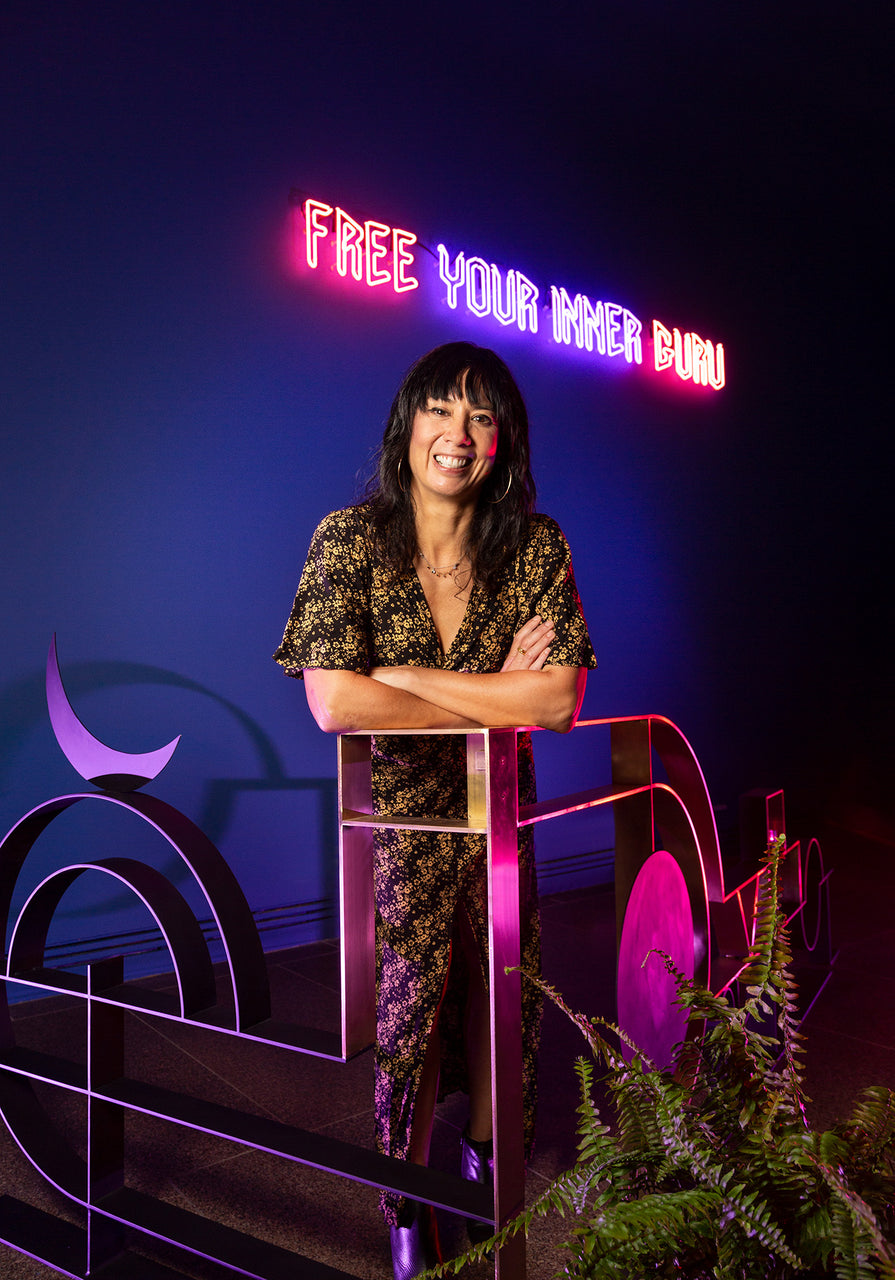 Hugo Michell Gallery welcomes the addition of Min Wong to our represented artists!
Min Wong's sculpture and installation practice examines metaphysical and cultural esoterica of 1970's countercultures, 'New Age' spirituality and recent renewed interest towards self-help and therapeutic culture. Her installations use strategies of appropriation, corporate branding techniques and nomadic meanings that are contingent and subject to the contemporary dilemma of spirituality.
Her practice explores utopias and esoteric practices to reimagine a renewal of connection between nature, community, and spirituality in coexistence. By looking back to past and present spiritual movements, Min's installations investigate illusory hopes, desire, failure and seeks to remodel speculative worlds as possible futures within the contemporary dystopic.
Min Wong has exhibited widely across Australia and was recently included in the 2022 Adelaide Biennial of Australian Art: Free/State. Min has undertaken numerous international residencies including in Spain, China and Los Angeles. She has been a finalist in prizes such as Churchie Emerging Art Prize, the Woollahra Small Sculpture Prize and in 2019 was the awarded the Sculpture prize for the Ghost Fisher Art Award. Her works are held in the collections of Artbank, Housemuseum, Charles Darwin University and the City of Adelaide.
We congratulate Min on her achievements thus far and look forward to working together in the future!
Min Wong's 'Born to Give not to Get' at Hugo Michell Gallery, 2022